August 12, 2022
If you're looking for a luxury wedding venue in Charleston, SC, then you should definitely consider The Dewberry! There's a reason Charleston wedding planners recommend this venue to their clients who are looking for an elegant setting for their big day. The Dewberry offers a unique combination of history, charm, and modern amenities that is sure to be a crows pleaser!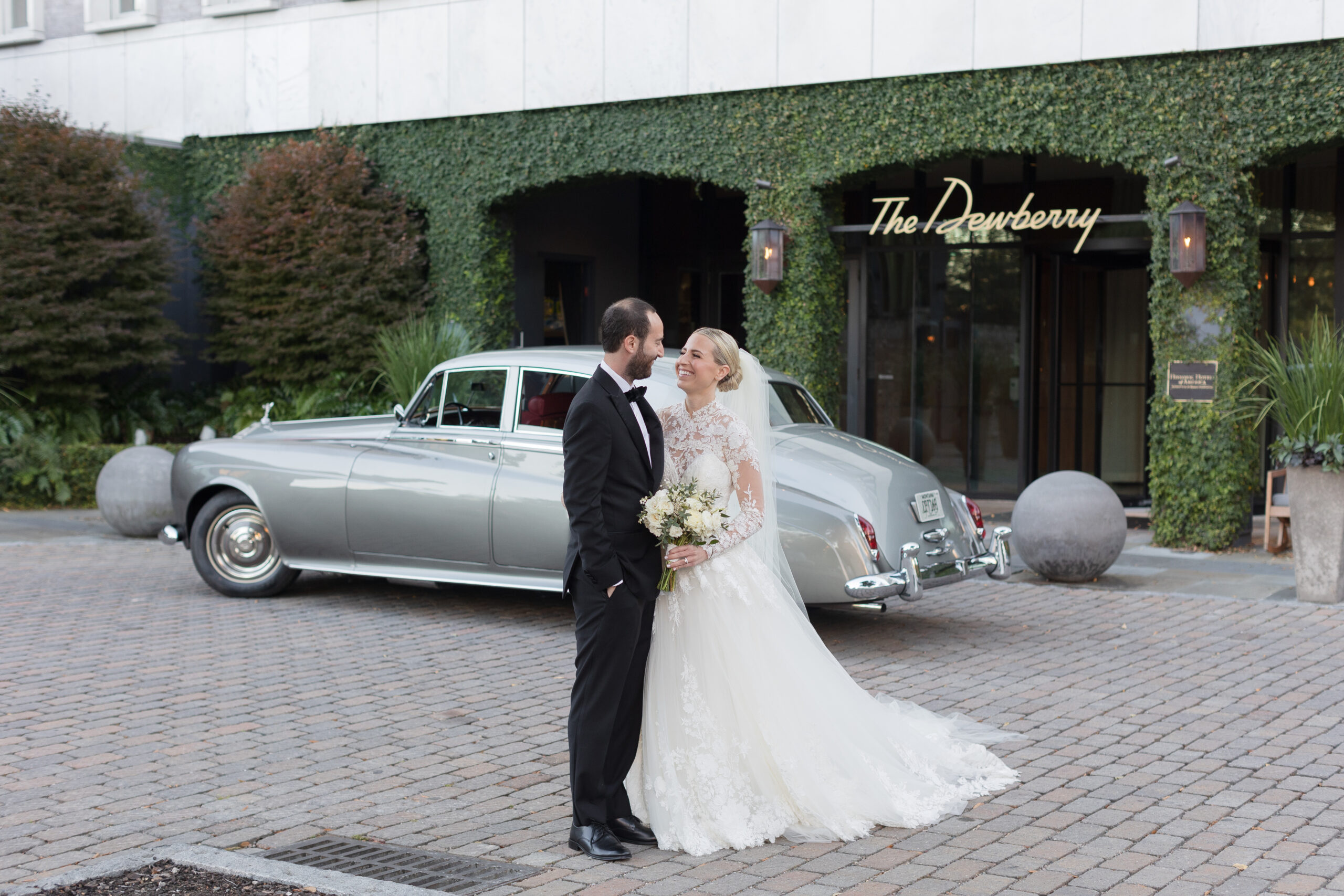 Photo by Captured by Kate
The Location
The Dewberry is located in the heart of Charleston and offers stunning views of the cityscape. As a luxury hotel, you can expect top-notch service and amenities and service.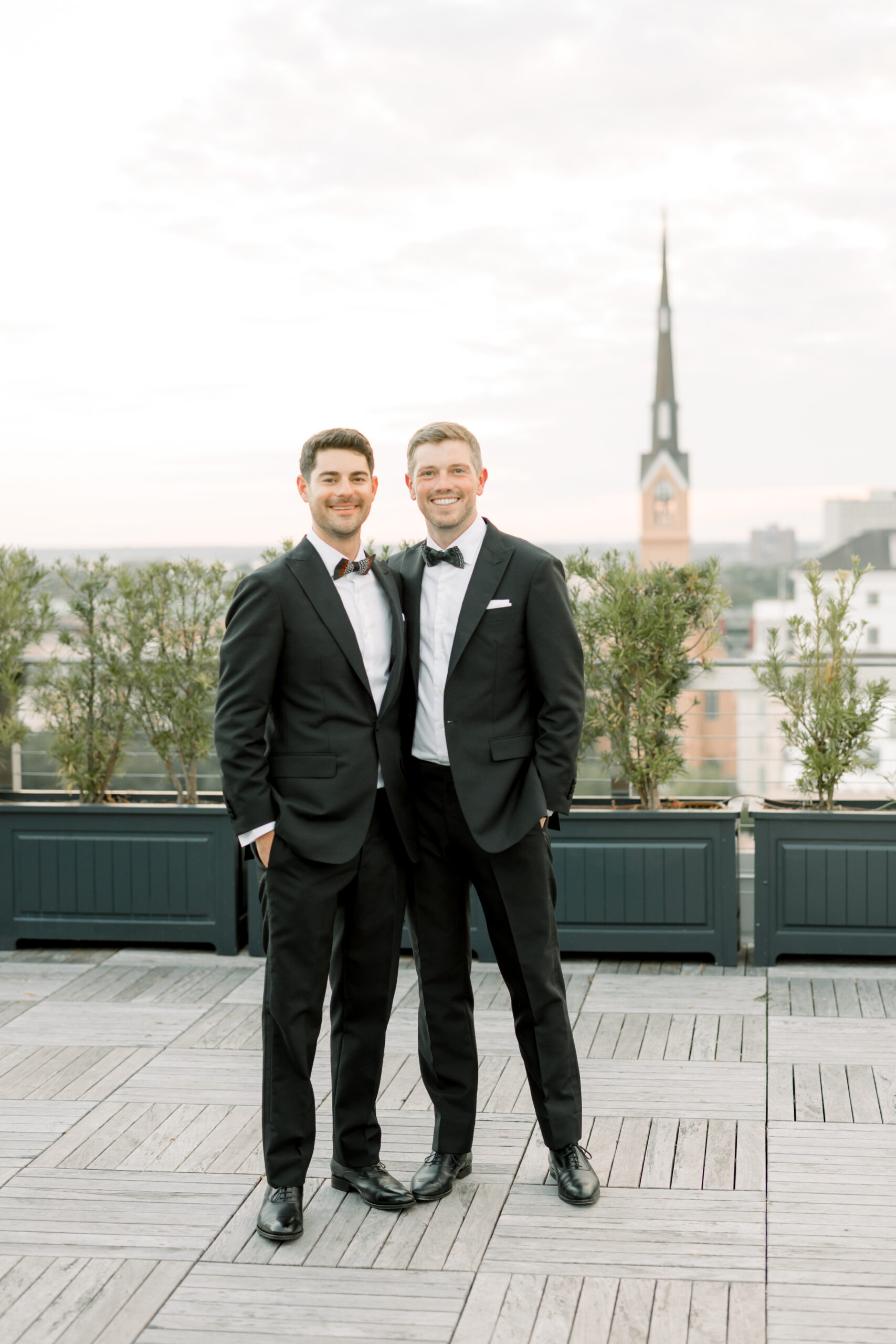 Photo by Shannon Oleksak
The Dewberry Charleston has a variety of event spaces that can accommodate weddings of all sizes. Whether you're looking for an intimate gathering or a large, lavish affair, The Dewberry can accommodate your needs. Charleston wedding planners often recommend this venue to their clients because they know that The Dewberry can provide the perfect setting for any type of Charleston wedding.
Ballroom & Walled Garden
If you're looking for a modern setting that still evokes old-school Charleston charm, look no further than The Dewberry's Ballroom. With Viennese-style brass chandeliers and gilded antique mirrors, this 1,750-square-foot space is the epitome of elegance. Thanks to the white oak parquet floors (reminiscent of those at Versailles), as well as the works by Charleston artist Douglas Balentine, your guests will feel like they've been transported to another era. If you want to step outside and enjoy some fresh air, the traditional Charleston Walled Garden is the perfect spot. With 2,250 square-feet of space and with live oaks and historic brick walls, it's the ideal place to take in the beauty of nature. In combination with the ballroom, this whole space can accommodate 300 guests.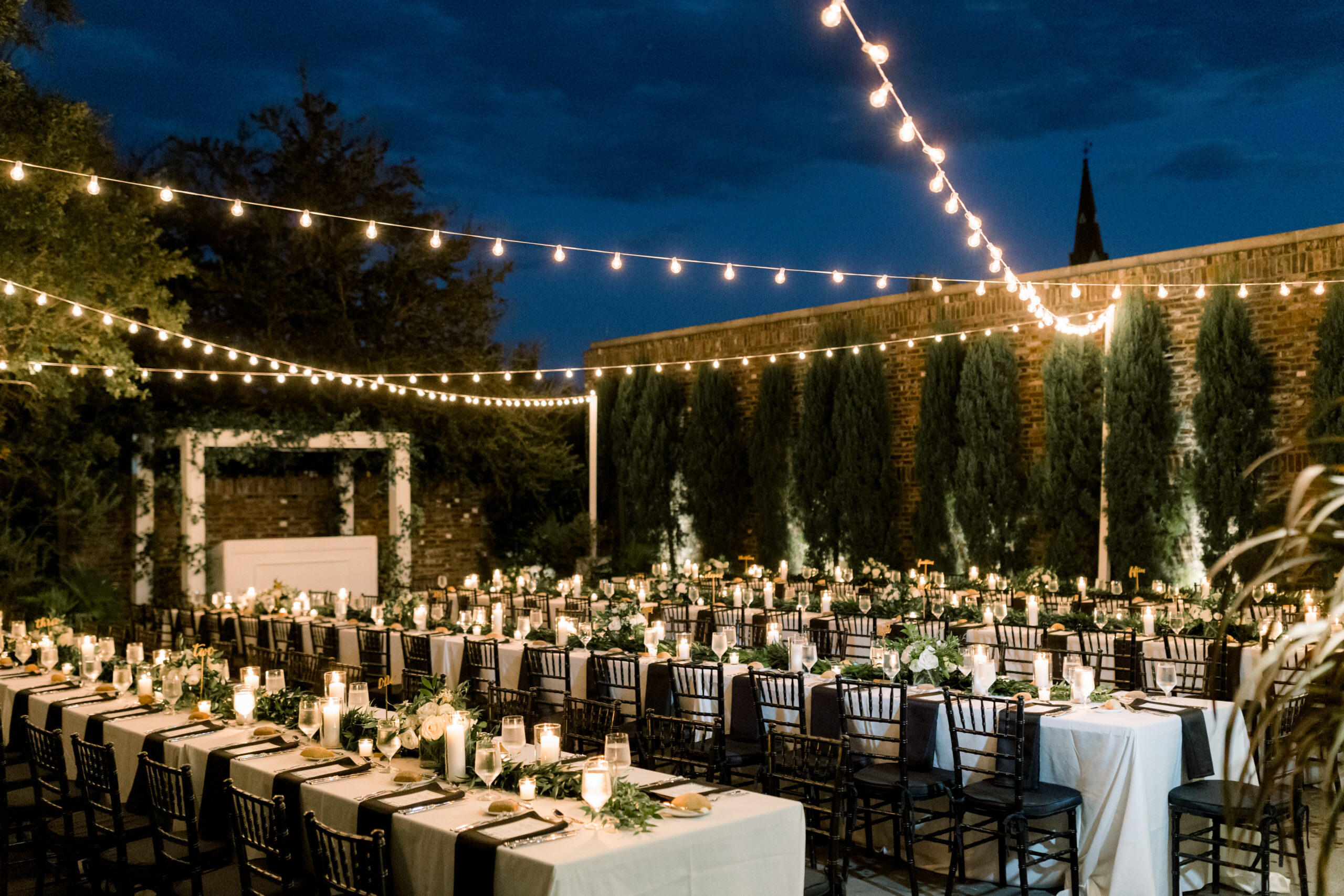 Photo by Shannon Oleksak
The Rivers Room & North Terrace
The Rivers Room at The Dewberry is a one-of-a-kind space. Not only is the Charleston harbor in view, but so is the Arthur Ravenel Jr. Bridge. You can even see the Holy City and Marion square! With indoor and outdoor capabilities, this space boasts 15-foot ceilings and provides beautiful natural lighting. The north outdoor terrace provides a stunning and complete view of Charleston, featuring the skyline and harbor. At 1,400 square feet, it accommodates up to 150 guests. If you're looking for a unique space with stunning views for your wedding, look no further than The Rivers Room at The Dewberry.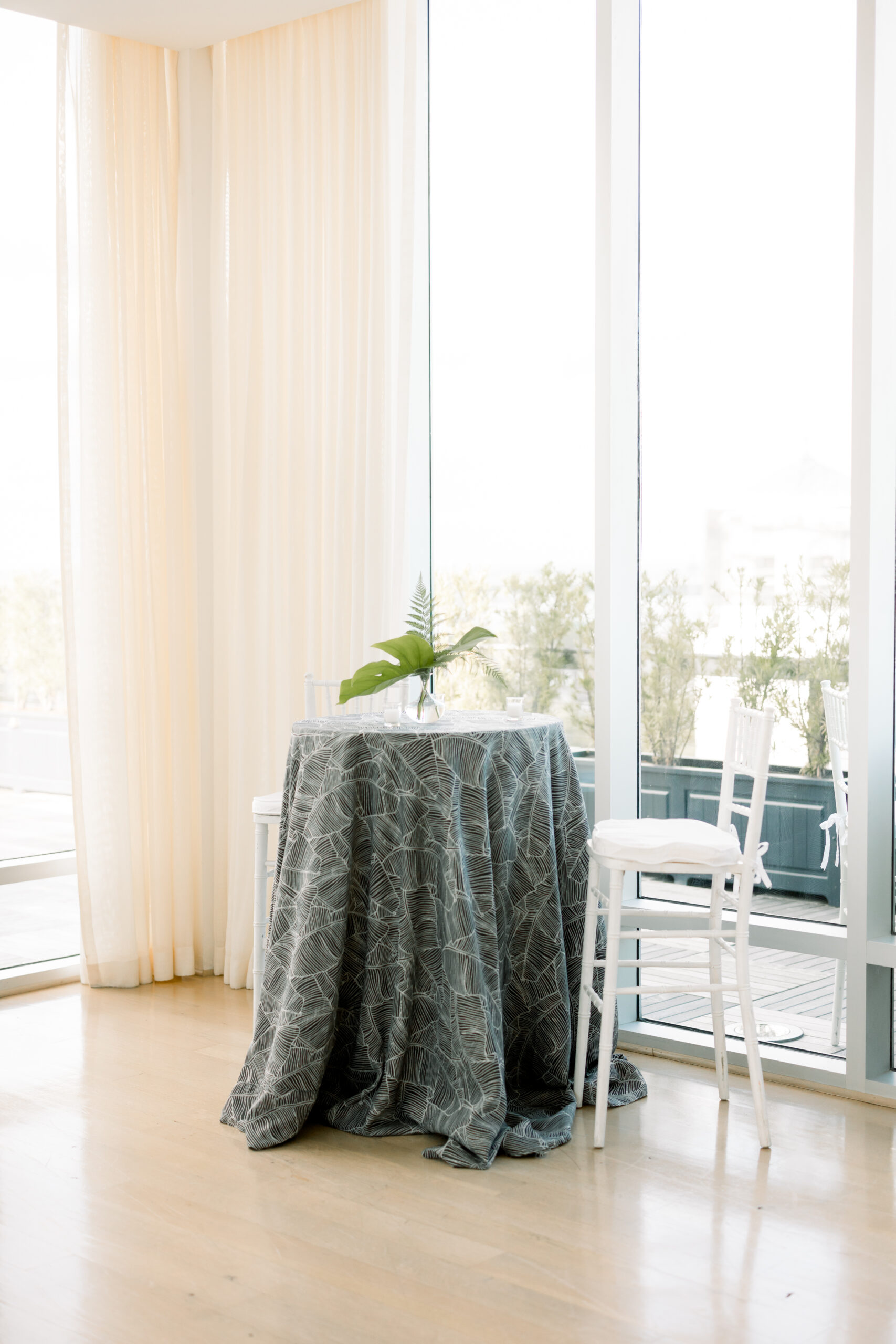 The Citrus Club
If you're looking for a one-of-a-kind dining experience for your wedding, The Citrus Club at The Dewberry is sure to impress. This unique cocktail bar offers panoramic views of the city skyline and Charleston harbor, making it the perfect place to enjoy a pre or post-dinner drink with your guests. The Citrus Club also features a floor-to-ceiling glass wall that gives you and your guests an unrivaled view of the hotel's outdoor terrace.
Henrietta's
Henriettta's at The Dewberry is a stylish backdrop that is perfect for smaller, private events. But it's not just the setting that makes Henriettta's so special – the food is absolutely exquisite!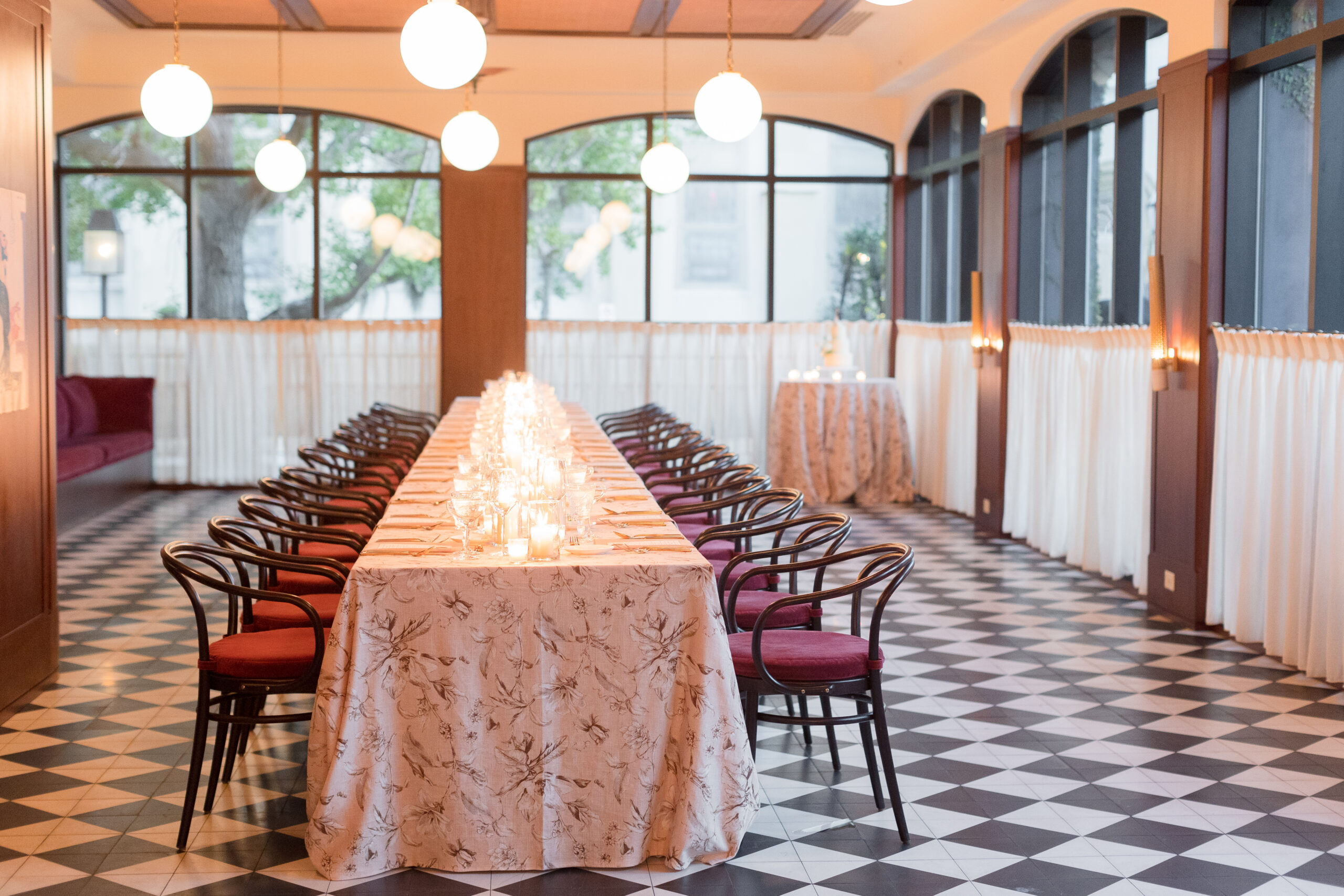 Photo by Captured by Kate
If you're looking for a Charleston wedding venue that will make your big day unforgettable, let luxury wedding planners like us help! We'll be with you every step of the way.
Get in contact with the Engaging Events team today!