April 23, 2021
When it comes to visualizing your wedding, there are typically people in your lives that you can't imagine your day without. Parents, grandparents, siblings, Maid of Honor, Best Man and the list goes on. While we love getting the opportunity to meet and coordinate with your wedding party, we have to say, some of our favorites tend to be furry with four legs!
Your wedding day is one of the biggest milestones of your life, of course you would want to share it with your dog! I mean they are family, right? Given that your venue will allow it, we will always say "do it!". But before you get too carried away, make sure you consider that it will be a good decision for everyone involved. Take into account your guest count and who may be walking your dog down the aisle as it could be a stressful situation for someone to be in the spotlight.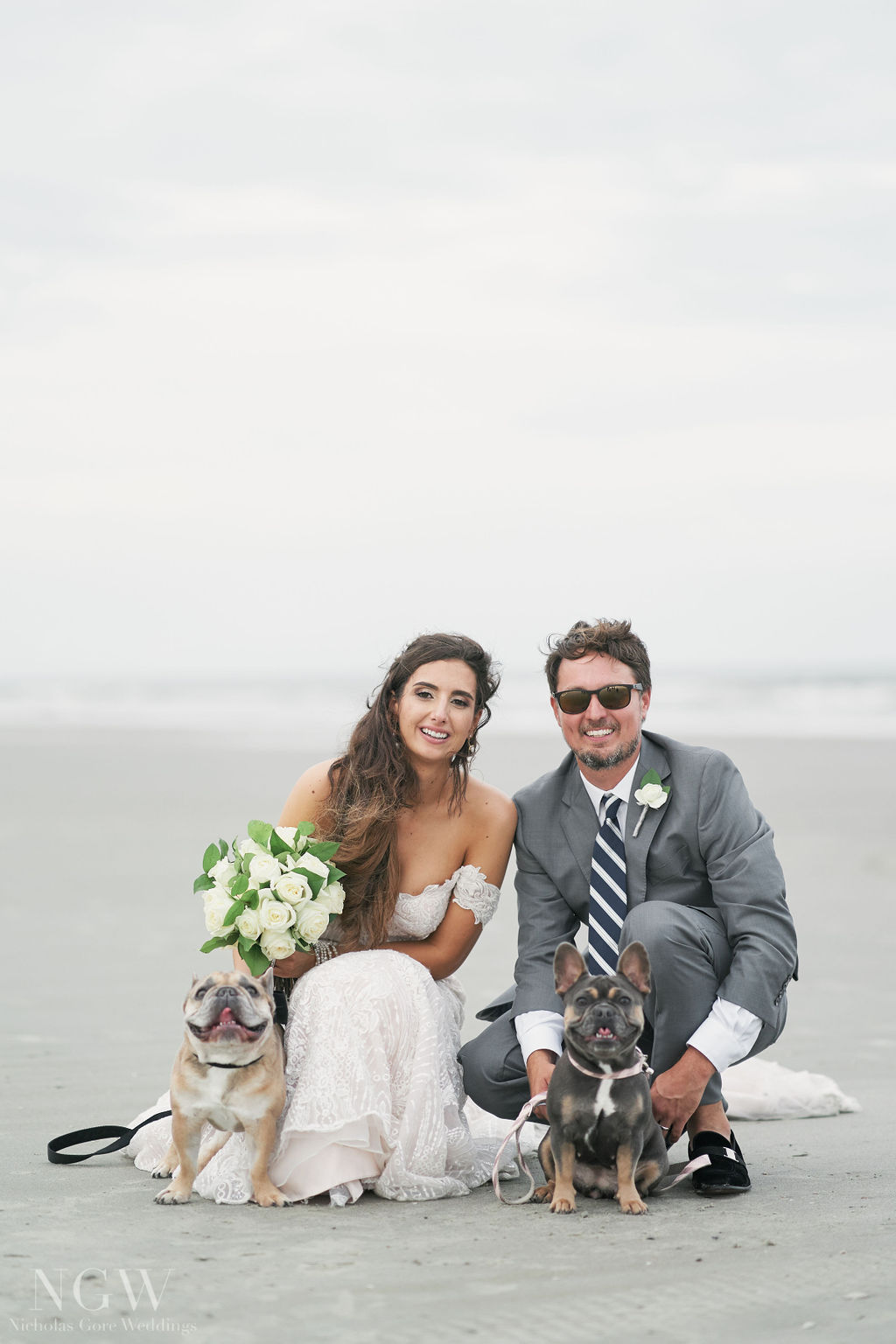 We have had wonderful experiences working with Dog Tired. The Dog Tired team offers what is called a "Wedding Nanny", a trained professional that can assist during rehearsals, ceremony, and photographs. Their services even include transportation to and from your event! They have several different packages to choose from to accommodate what works best for you.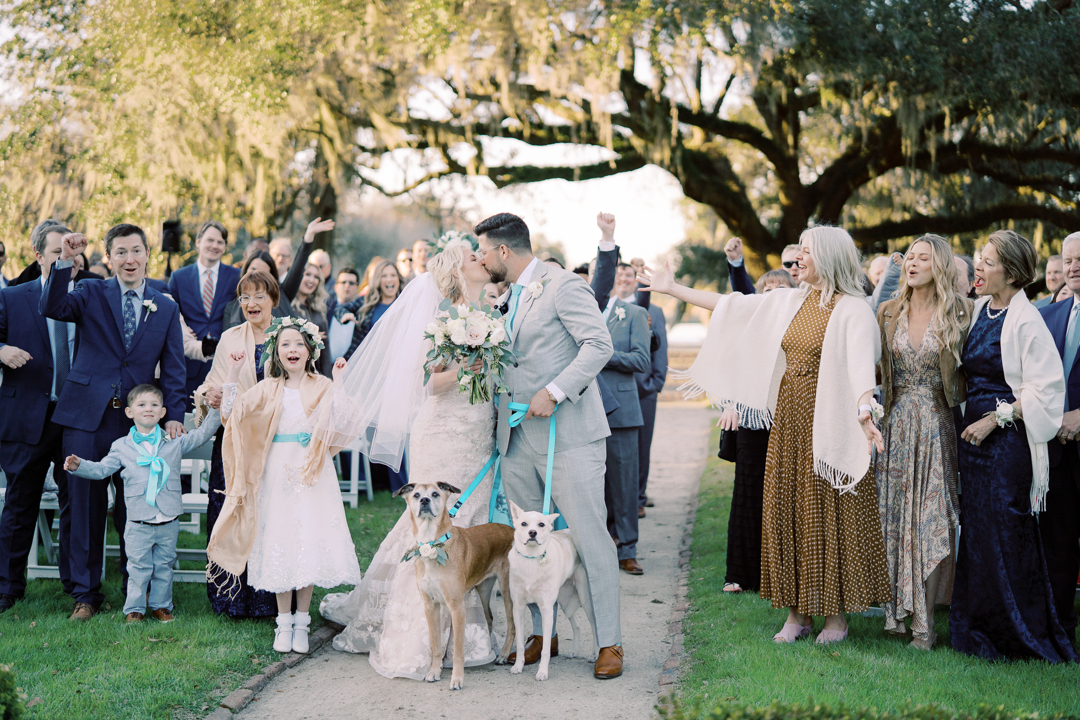 If physically having your pet at your ceremony just isn't in the cards, there are other tasteful ways to include them! Taking the names of your pets and using them for your signature drinks would be quite the honor. Add their faces to your custom koozies, cocktail napkins, cuff links, or even have them on your cake topper!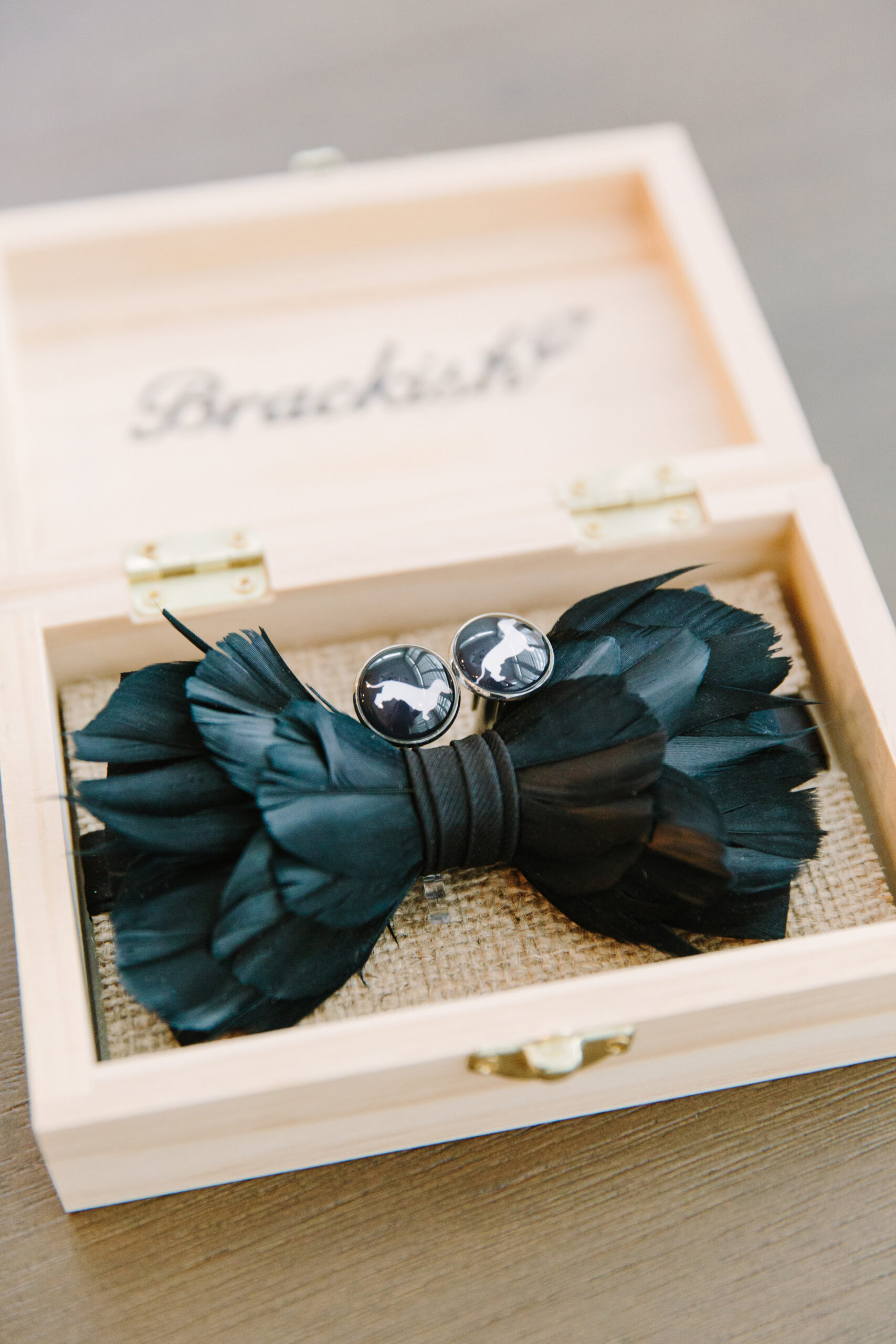 Follow us on Instagram to see who brings their furry friends along next!