October 8, 2021
Properly addressing wedding invitations is such an important piece of wedding planning, yet can be easily overlooked. When addressing your wedding invitations, you want to be as clear as possible, leaving no confusion for your guests. This is one of the very first wedding-related details your family and friends will see, you'll want to make a lasting impression! Here are a few tips to keep in mind..
No nicknames! Always address invitations using full names.
Consider guests with titles such as Judge (the Honorable), Doctor, or military titles who may appreciate their title included.
The only acceptable title abbreviations are Mr., Mrs., Miss or Ms.
Fully spell out street names, like Lane, Court, Street, Road, etc.
Be clear about whether or not children are invited. Include them on the envelope by adding "and Family" after their parents' names.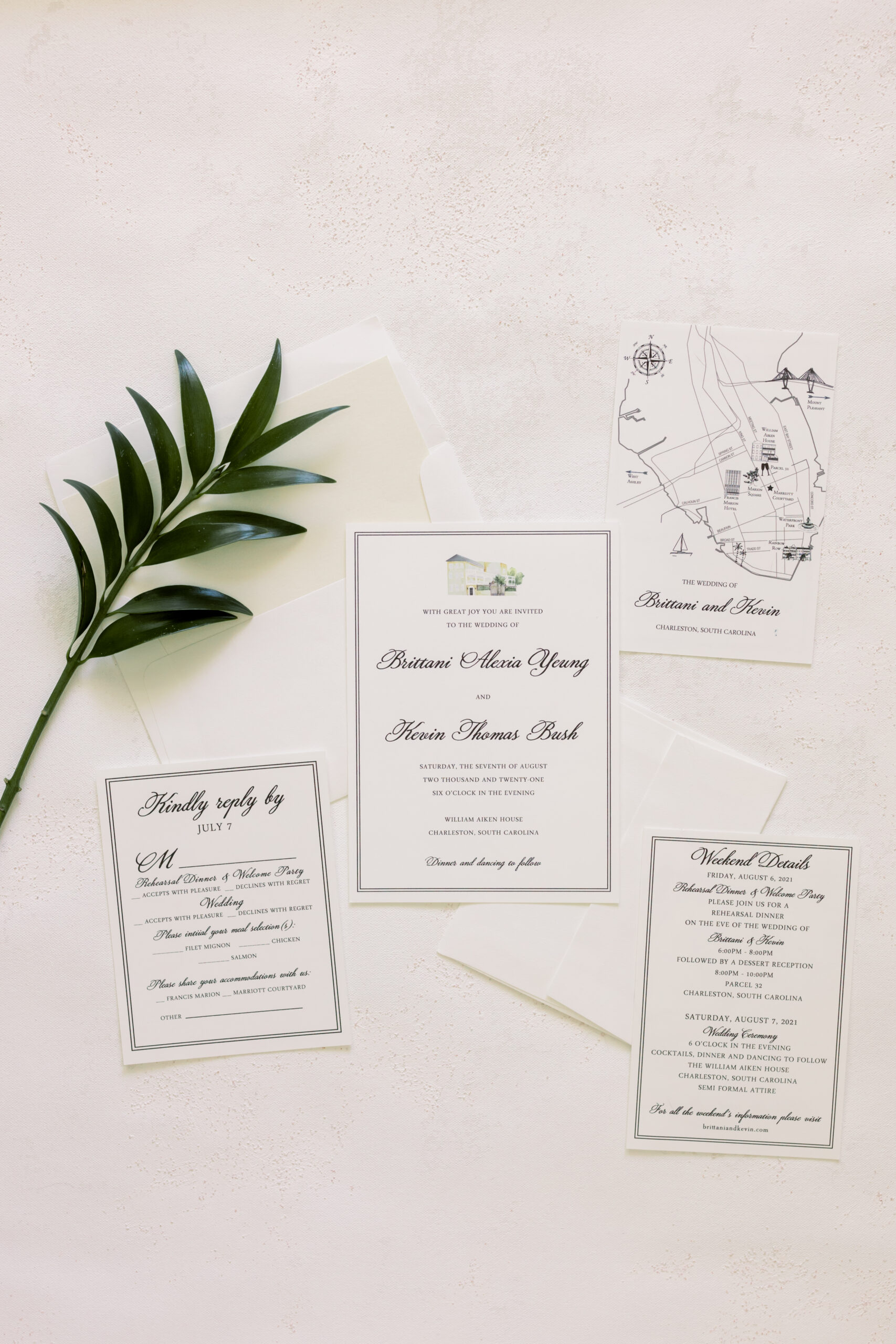 Stationers we recommend in the Charleston, South Carolina area:
Follow us on Instagram!