Tag Archive:
Charleston Wedding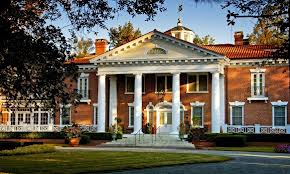 This week we had the pleasure of visiting The Mansion at the Woodlands. The Woodlands is on its way to becoming Charleston's only exclusive, luxury special event venue. The Mansion at the Woodlands is an eighteen bedroom, 1906 Greek revival which sits on eleven acres of parkland grounds beneath towering pines, magnolias and moss draped oaks in historic Summerville.
The concept of the Woodlands as a luxury special event venue is unique to any other venue in the Charleston area. Imagine having your own private estate for your wedding weekend, pretty fabulous right?! With guest rooms uniquely decorated, a pool, spa and a restaurant kitchen who needs to leave!
Now we just need to find a bride to host a wedding weekend at The Woodlands and give her guests an experience they will never forget!