April 14, 2022
If you are looking for a breathtaking outdoor wedding venue, look no further than Kiawah Island. With its stunning beaches and ancient oak trees, this island is the perfect place to say "I do."
Mingo Point
Mingo Point is a beautiful outdoor venue that sits on the banks of the Kiawah River. The venue has endless scenic beauty with a covered pavilion for live bands. It's in a sheltered area with a bonfire pit and additional amenities that make everything ideal for any rehearsal dinner or reception, catering for up to 300 guests.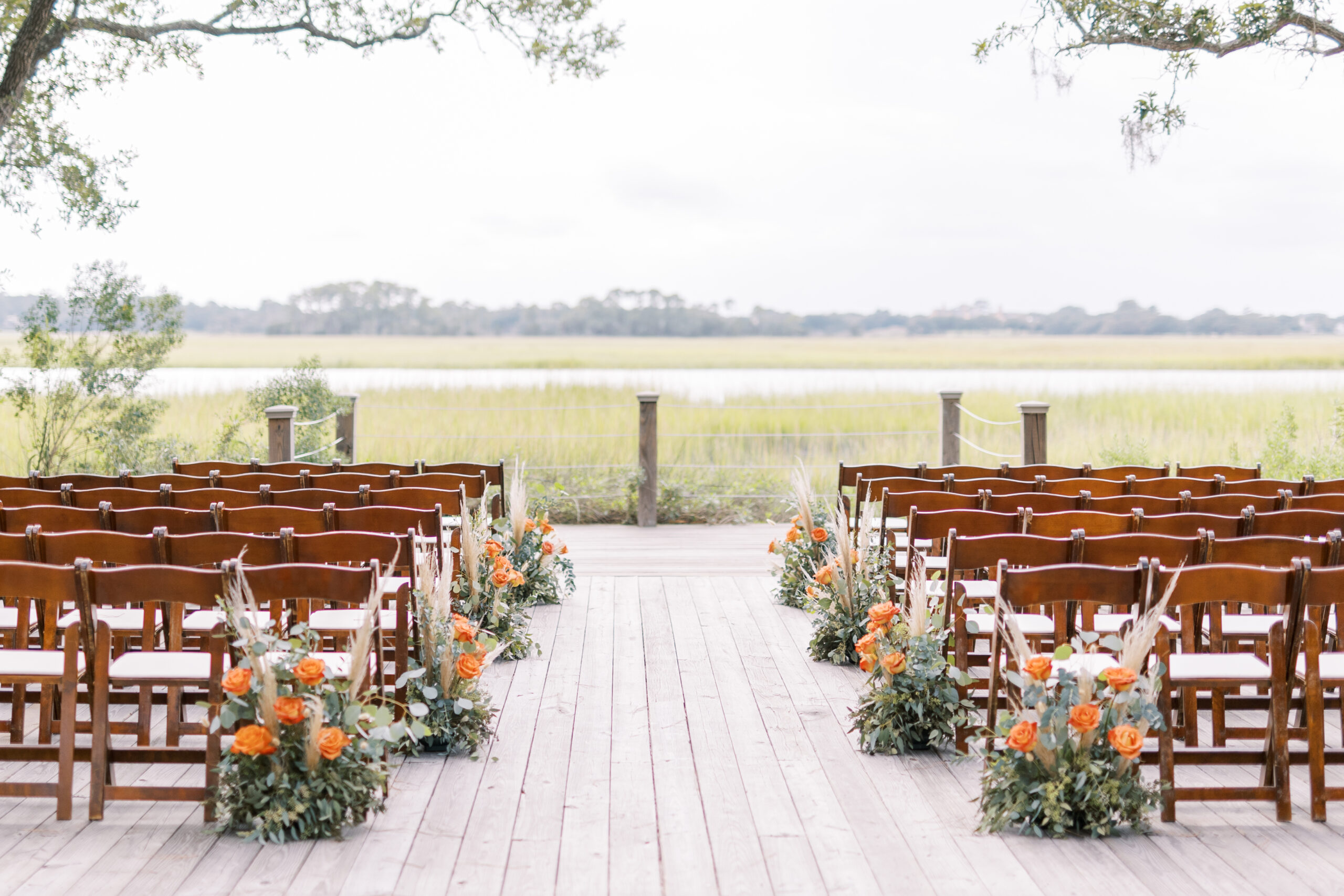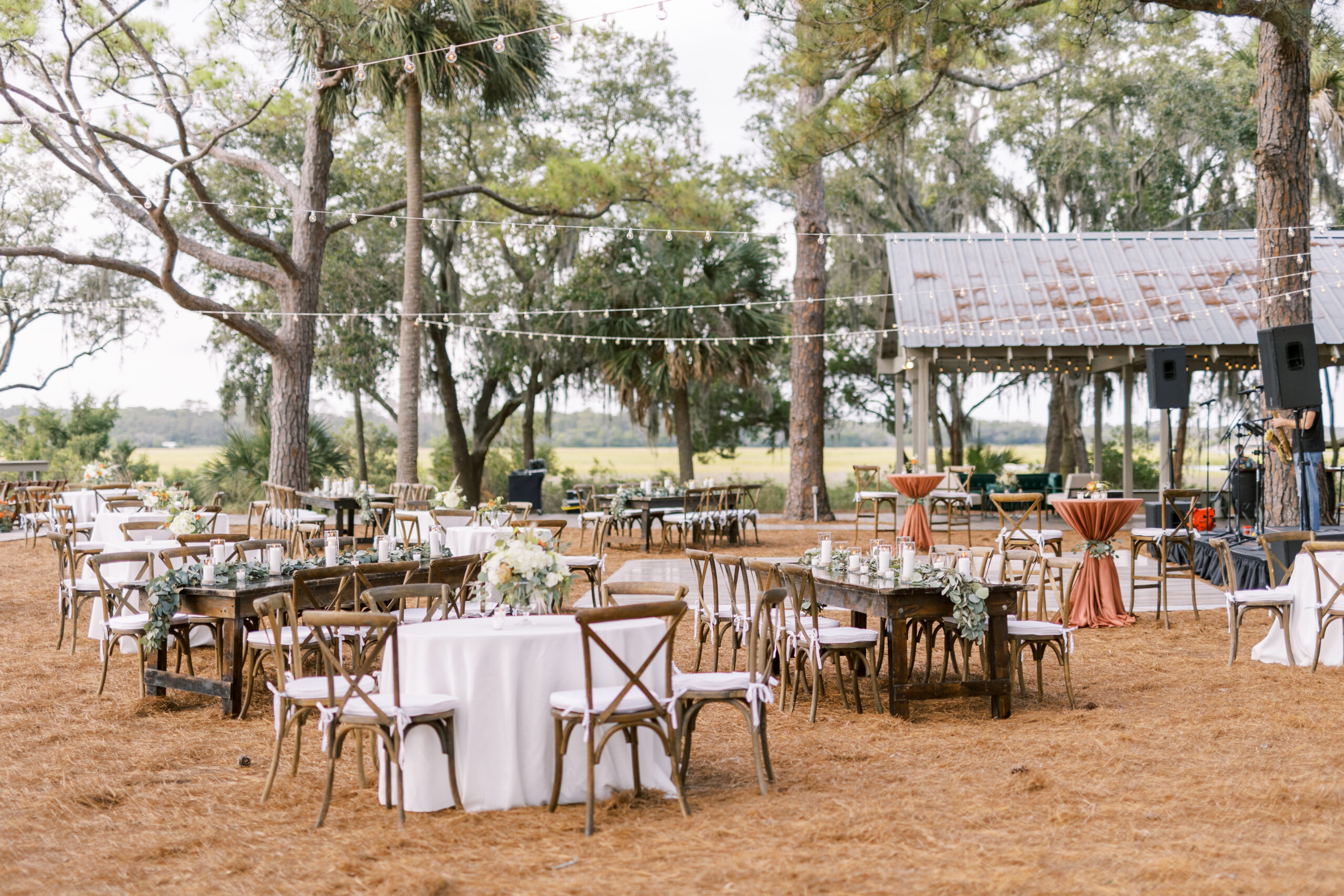 Photos by Jenna Marie Weddings
The Ocean Course Lawn
The Ocean Course Lawn is a beautiful location overlooking the Atlantic Ocean. This particular venue is best for a gathering of less than 200 people.
This location was featured in the 1991 Ryder Cup Tournament (the War by the Shore), and the 2012 PGA Championship. Beyond golf, it also serves as the beautiful backdrop for your special day, featuring an open-air ceremony or tented reception.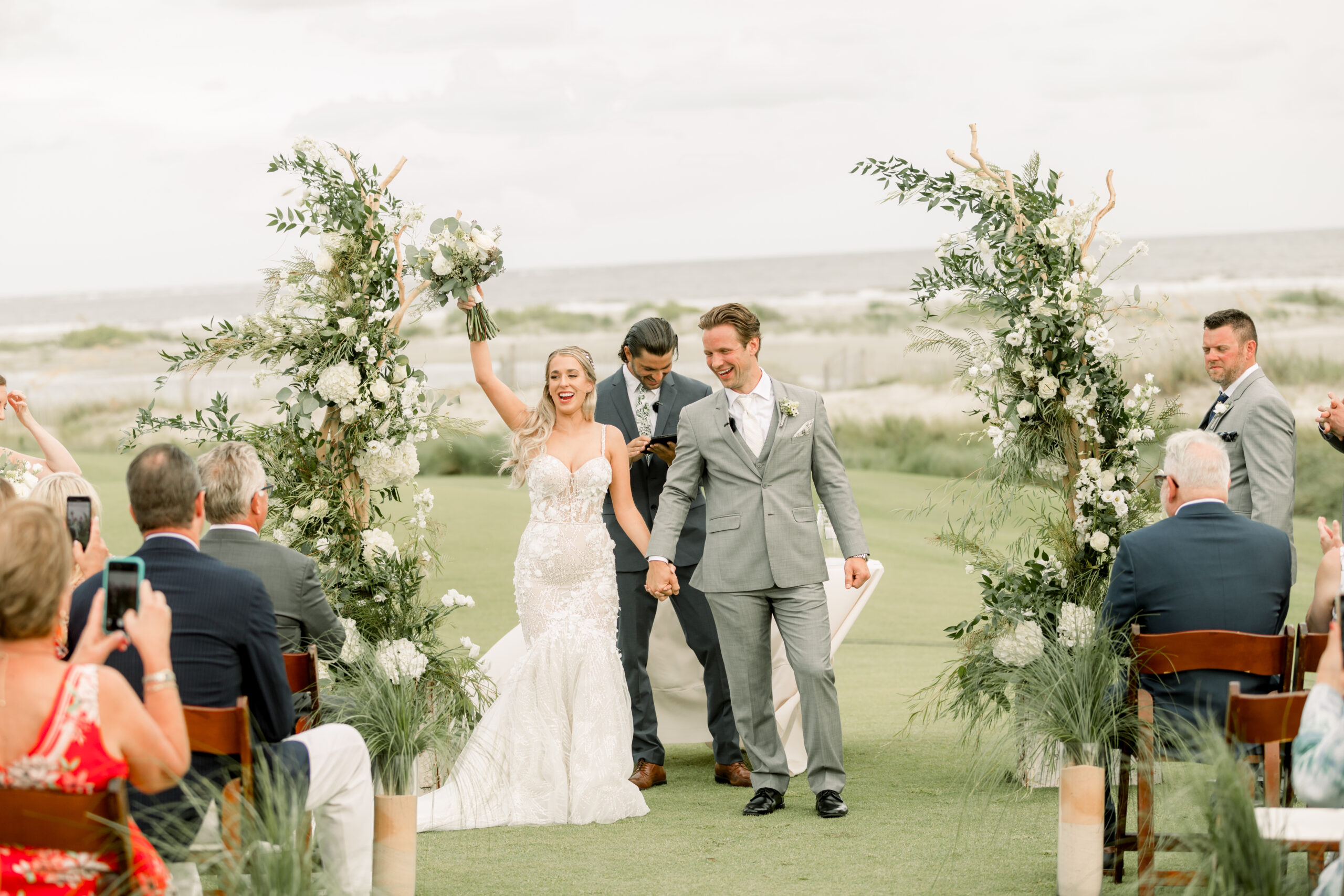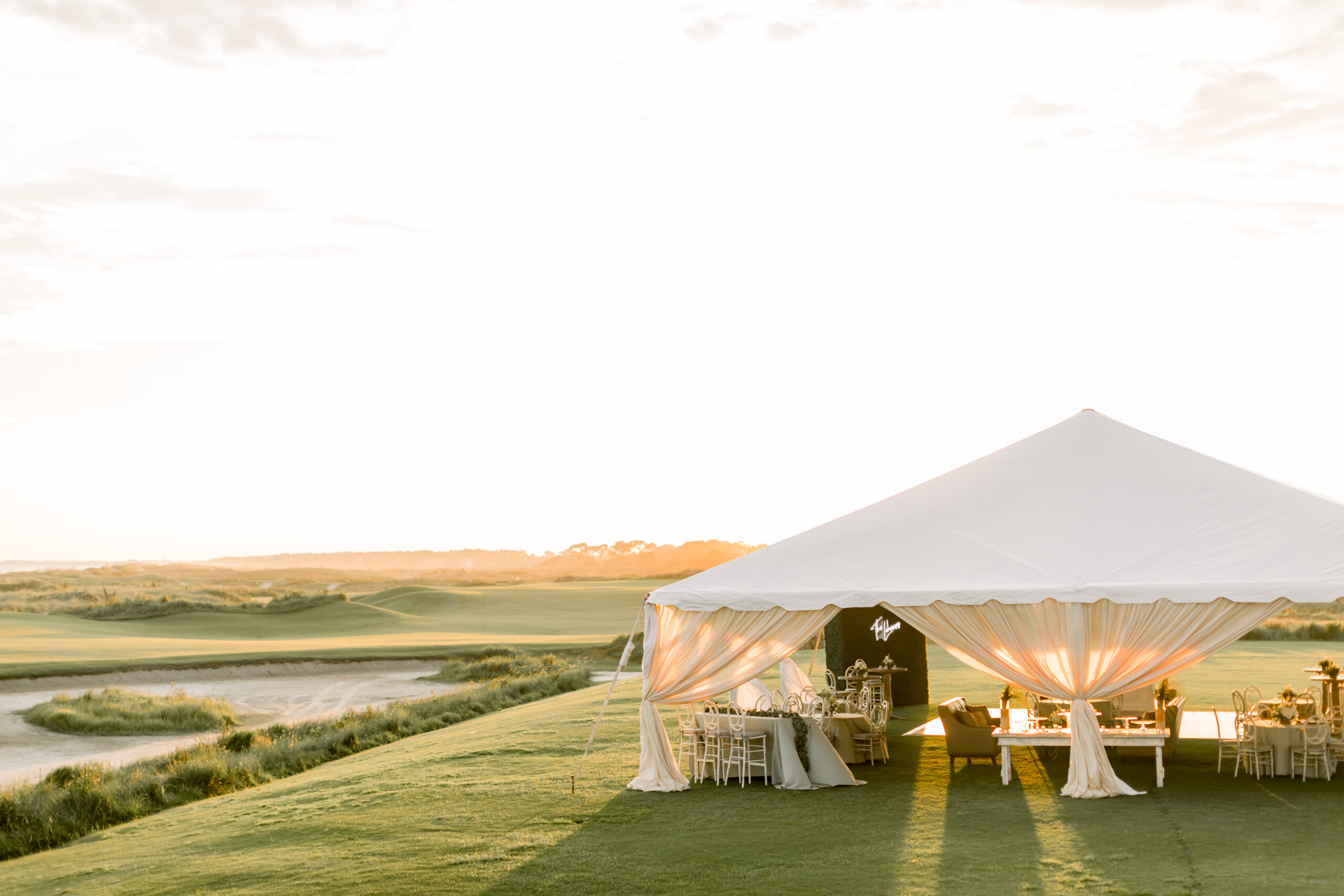 Photos by Shannon Oleksak
The Grand Lawn
The Grand Lawn extends out toward Kiawah Island Golf Resort's own beach and the roaring Atlantic. The view from the beach is stunning, and this seaside location provides a wonderful area for ceremonies and cocktail parties alike.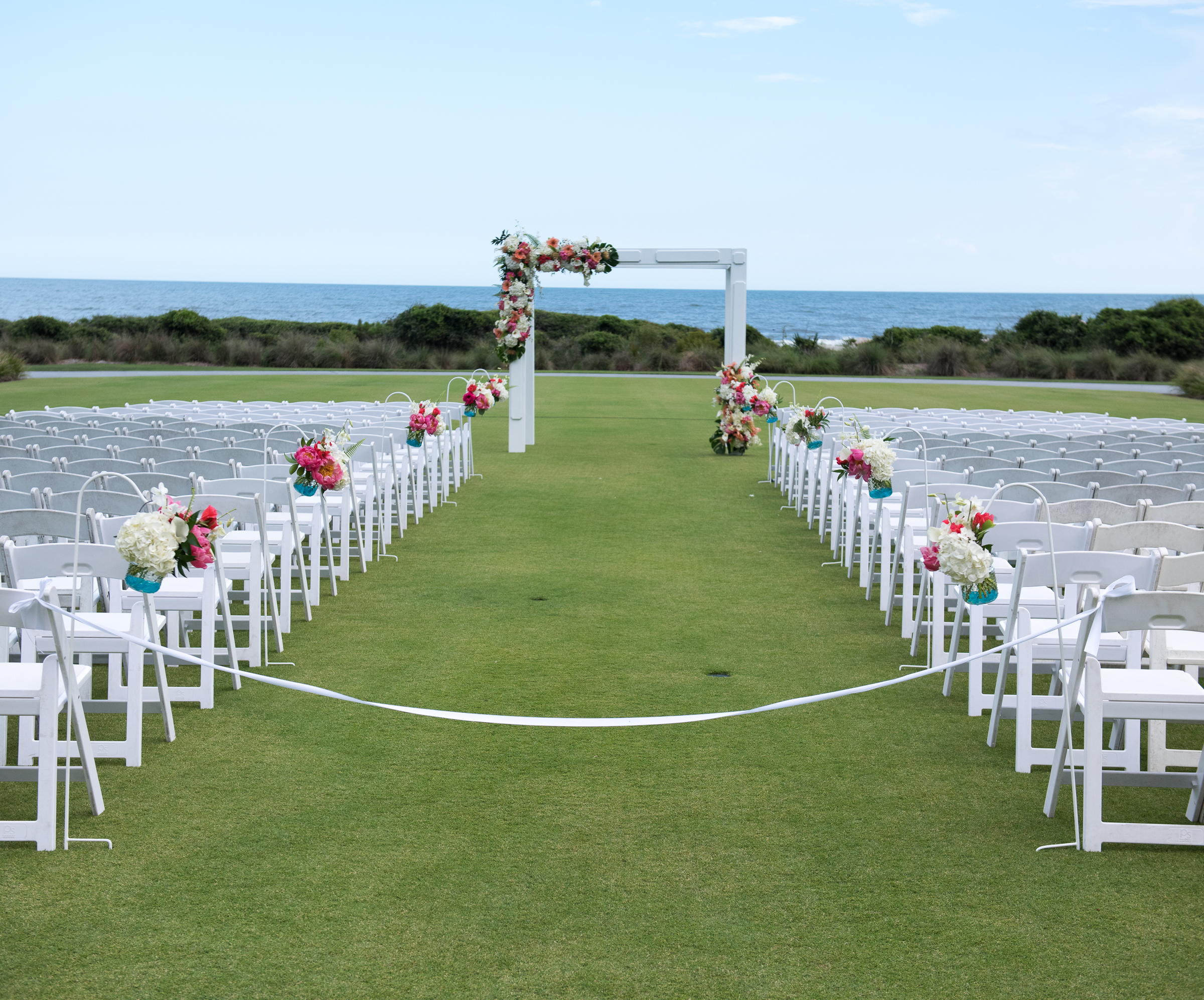 The Terrace Lawn
The welcoming emerald lawn that adjoins to the elegant Terrace Ballroom in The Sanctuary Hotel will provide a view of the sparkling Atlantic Ocean during your Carolina coastal outdoor wedding ceremony or reception.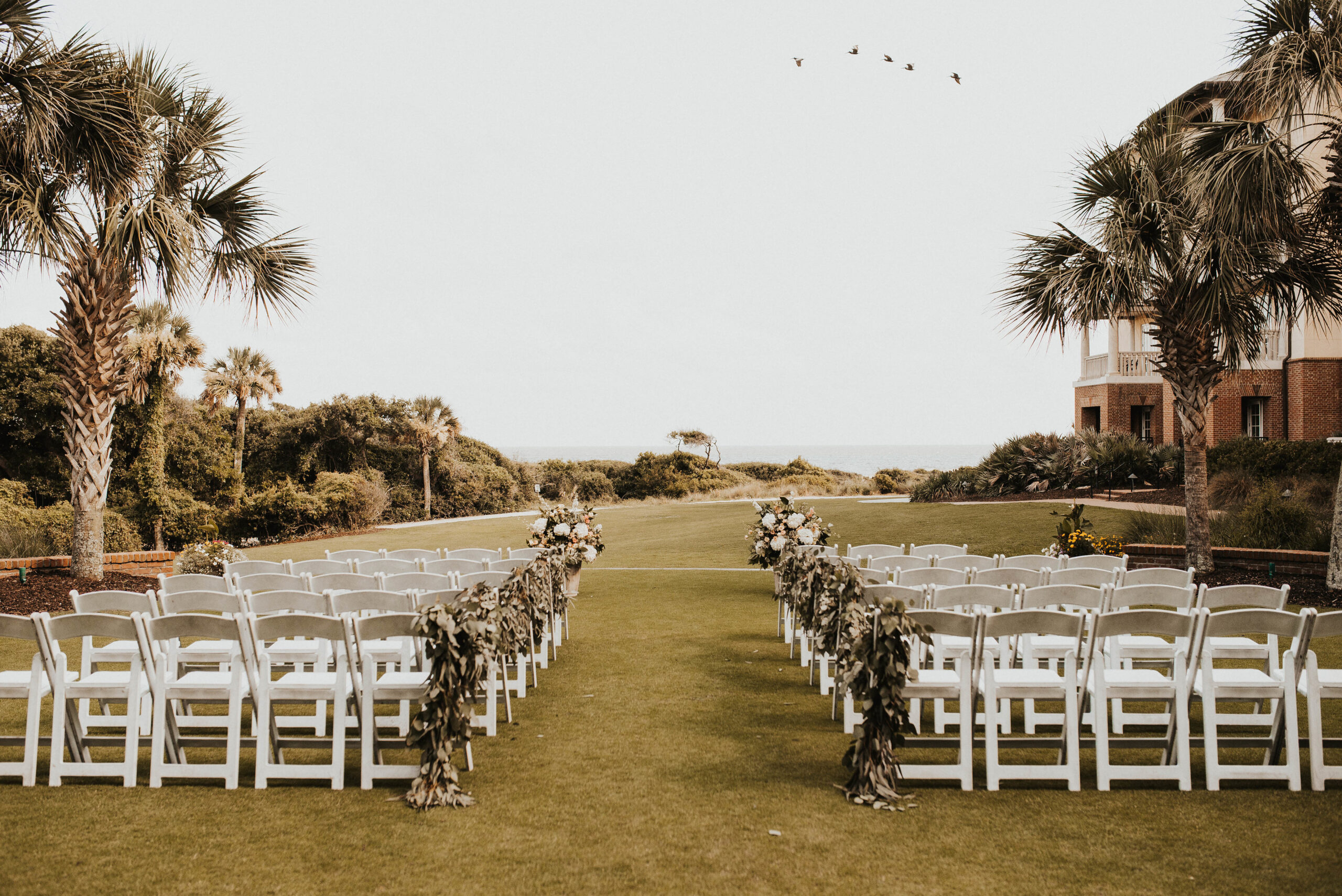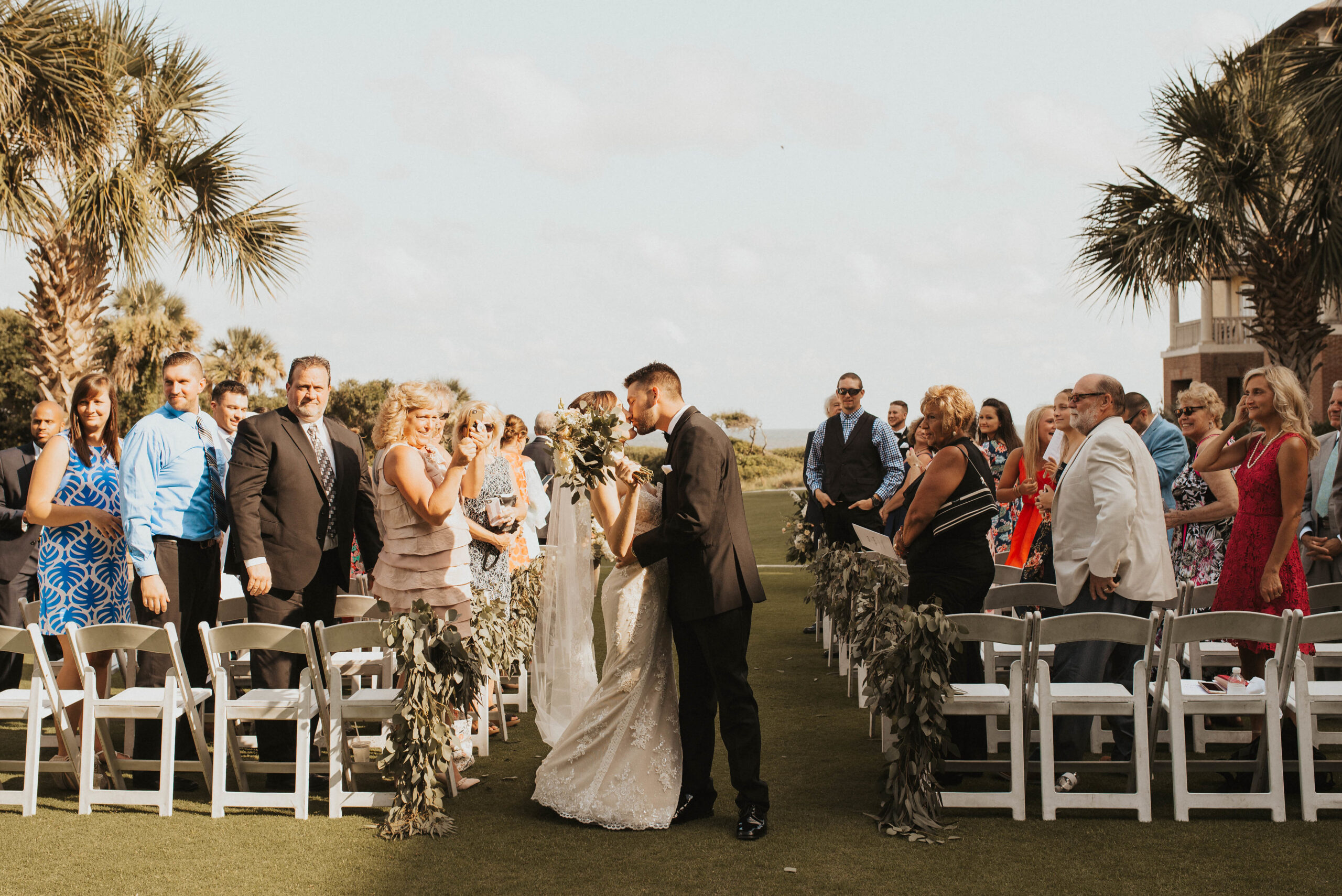 Photos by Rosina Wachs
Along with wedding venues, Kiawah Island also offers many different services that guests can take advantage of.
Wedding Party Pampering
You can spend a whole day at the spa just being endlessly pampered with facials, massages, and other various salon services at the Sanctuary Spa. Everyone at the spa is able to use the steam room, sauna, relaxation lounges, and the vitality mineral whirlpool for free. This is a great way to calm your nerves before the big day
Epic Golf Outing
Kiawah Island has five different championship golf courses that are fully renovated and ready to use. They are always kept in top condition in order to offer the best playing conditions possible.
Festive Family Fun
From oyster roasts to barbecues, you can have a week-long blast at Kiawah Island. Their recreation department constantly is coming up with new and fun things for the whole family to get involved in.
Catering
It's all about the food! Whether it's cocktail parties, dinner service, or custom catering needs, Kiawah Island has it all. They really go the extra mile to give you that sense of southern hospitality.
If you're planning a destination wedding on Kiawah Island, reach out to us at Engaging Events today!