January 11, 2021
What to Include In Your Wedding Budget
As a luxury wedding planner, we want to make sure that you have everything you need. No matter which of our wedding coordination packages you choose, we will bring our "A-game" on wedding day, and every day, whether it's planning meetings, venue tours, or food tastings! Part of being a full service luxury wedding planner is helping clients construct their budget. Here are the basics that you should consider when budgeting for your big day.
Guest Count:
While you might want 400 of your closest friends and relatives watching while you jump the broom, it might not fit your financial means. Consider that inviting more guests doesn't just mean having to feed more people, it adds on to bar pricing, florals, rentals, stationery, things like welcome boxes, and may even impact your choice of venue. Remember that your reception venue (venue fee plus your food and bar costs and any rental equipment) is typically half of your overall budget. If your budget is flexible, you might have plenty of room for décor and other fun extras, but if your budget is more conservative, adjusting your guest list is the first place to consider making a change.
Florals and Decor:
At Engaging Events, we provide all of the florals for our clients! Our in-house floral team has constructed some of the most breathtaking arrangements that always leave our couples and their guests oohing and aahing (and we love it)! The amount that you spend on florals is directly impacted by your guest count, bridal party size and venue. We work with your budget to create floral arrangements that fit your style- whether florals are at the top or bottom of your priority list. We also help you with your design plan- including lighting, lounge, linens and layout!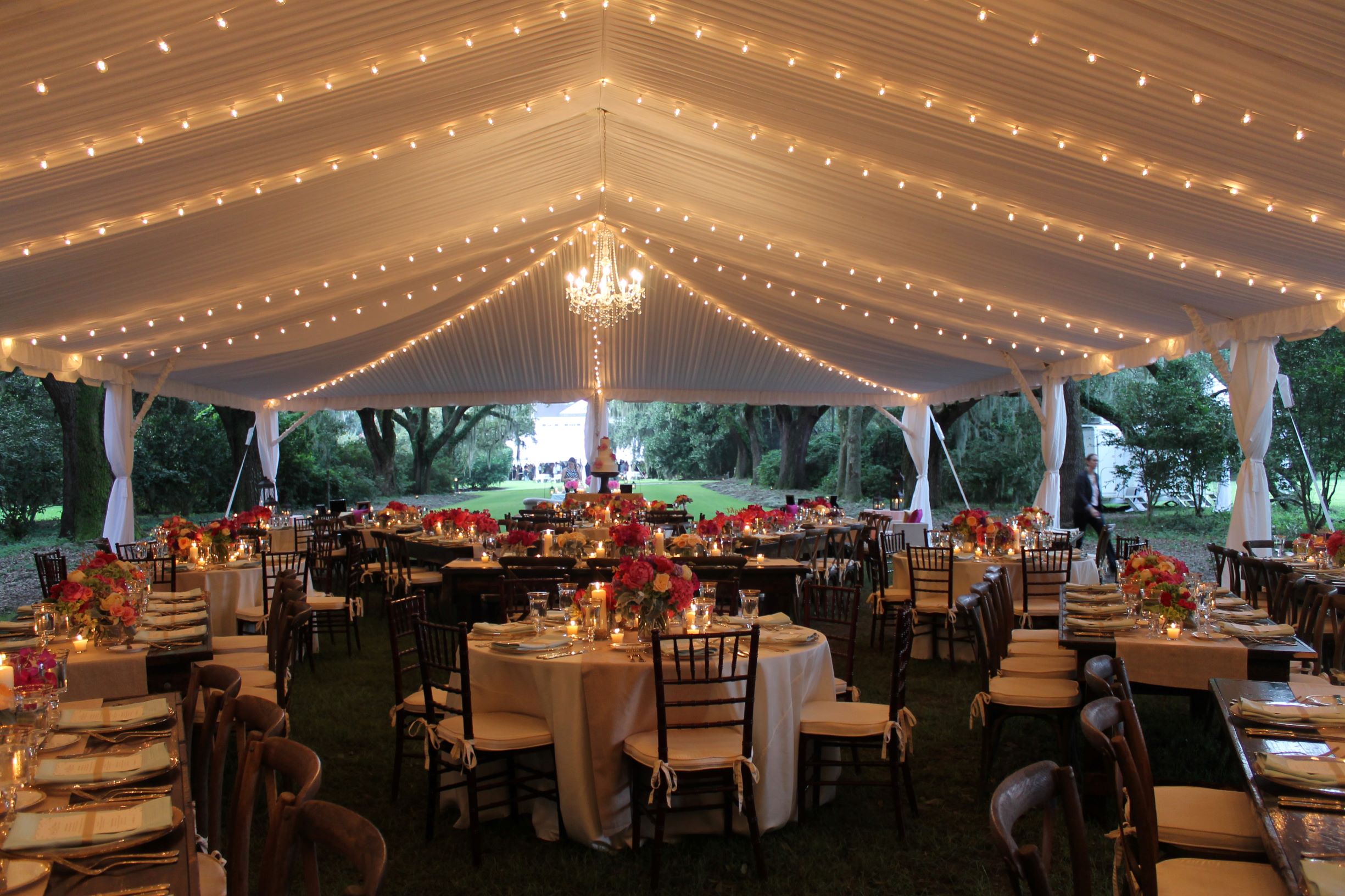 Coordination fees:
Hiring a wedding planner is hands-down the best decision that you will make when planning your wedding. However, this comes along with coordination fees, which you should consider when working on your budget. Should you choose a full service planning option, we help you construct a customized budget that fits your needs and takes into consideration your "Top 10 List" of things that are most important to you on your wedding day. When we are a full service planner- we are also eligible for discounts from some of our preferred vendors- which we pass on to our clients. These discounts offsets the cost of our fee!
Band vs. DJ:
Not all couples have a solid idea of what hiring a band costs versus what hiring a DJ costs. In Charleston, at least, hiring a DJ tends to be the more cost-friendly option. However, if you've been dreaming of dancing to the sound of a band playing on your wedding night, it might be worth making room in the budget to hire one! We have so many great bands and DJ's on our preferred vendors list who will keep both you and your guests on the dancefloor all night long!
Since the above is by no means an exhaustive list of budgetary factors, we can help you with the rest! Other vendors and options to consider are:
Photographers
Videographers
Transportation
Wedding Stationery
Cake
Officiant
Rentals
Lighting
Ceremony Sound
Welcome Boxes for your guests
Livestreaming (for your ceremony)
Tent, if necessary
While this might seem like a long list, we make it easy for you by breaking everything down and going through it with you. It's always best when everyone's on the same financial page, and it allows us, as your planners, to come up with jaw-dropping and cost-effective options to fit your wedding needs.
Contact us to learn more, and to find out how we can make your dream wedding a reality!