A welcome gift at the hotels is one of my favorite gestures at a wedding. We usually suggest providing a welcome gift rather than a favor at the wedding. We find that a welcome gift at the hotel is something your guests can enjoy throughout their visit, and that favors are often overlooked at the reception.  A welcome gift is something that will certainly make an impression on your guests and gives you the opportunity to carry through your design motif in the design of the gift. We prepare welcome boxes for our clients as many of the hotels in Charleston do not have ample storage space for welcome gifts- and our boxes are stackable. Your guests have travelled a great distance and it is a nice welcome upon arrival to the hotel to receive these lovely boxes.
It is always good to include some local favorites. Charleston has so many great treats that it is hard to narrow it down to what will fit in the box! I would consider some of the following options.
*Charleston Chews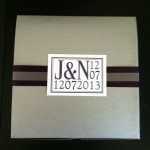 *Benne Wafers
*Pralines
*Cookies from the Charleston Cookie Company
*Sweeteeth Chocolate
*Candles from Rewined
*Sweet Tea Vodka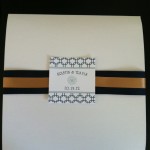 *Local Beers
*Advil
*Sunscreen
*Bottled Water
Besides the snacks, it's also great to provide a welcome note and itinerary of the weekend. The itinerary should include any information regarding activities the day before the wedding, the day of the wedding, as well as transportation information. It's also cute to include some of the things the two of you like to do or places the two of you like to eat. The possibilities are endless. Get creative!