The Carriage House at Magnolia Plantation and Gardens
Jessica and Darren
July 7, 2013
If a soft color palette, organic flowers, and a little pizazz describes your style then you will love this Wedding! Jessica and Darren were married last summer at the Carriage House at Magnolia Plantation on a warm summer day. They were married under the sprawling oak tree with the Ashley River behind.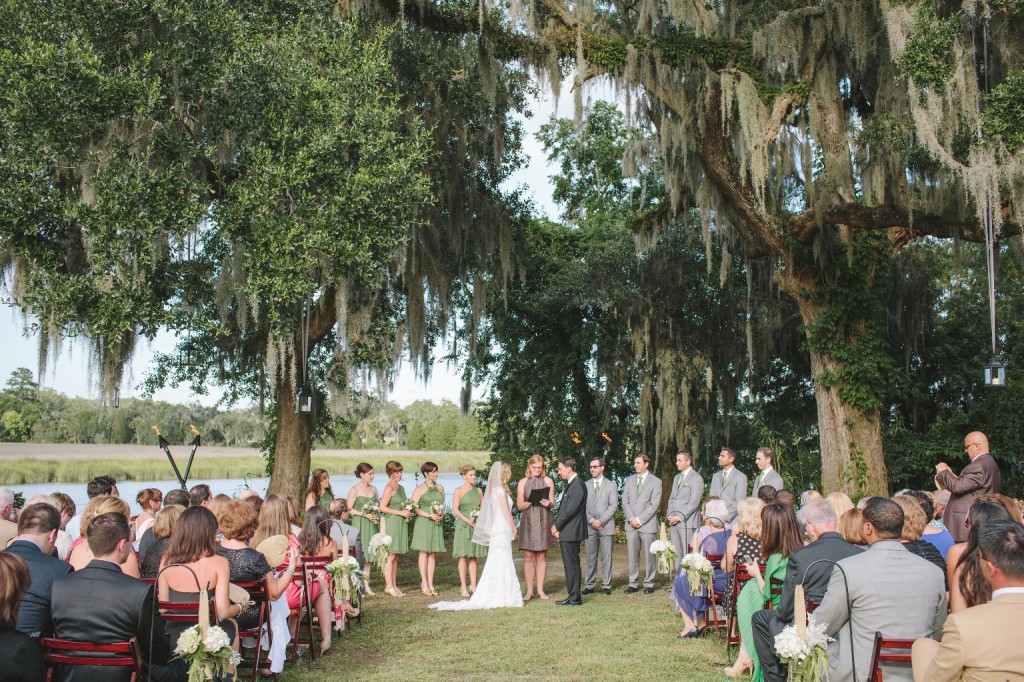 Jessica wanted some DIY projects and one of hers was to create her own bouquet from the many broaches she and her family had collected over the years….well done Jessica!
Guests were asked to "Leaf" their thumbprint on her thumbprint tree, and programs mirrored the setting featuring an Oak tree motif.
The inside of the Carriage House held a little more drama with our champagne fabric draping and fun paper balls hung above the dessert table.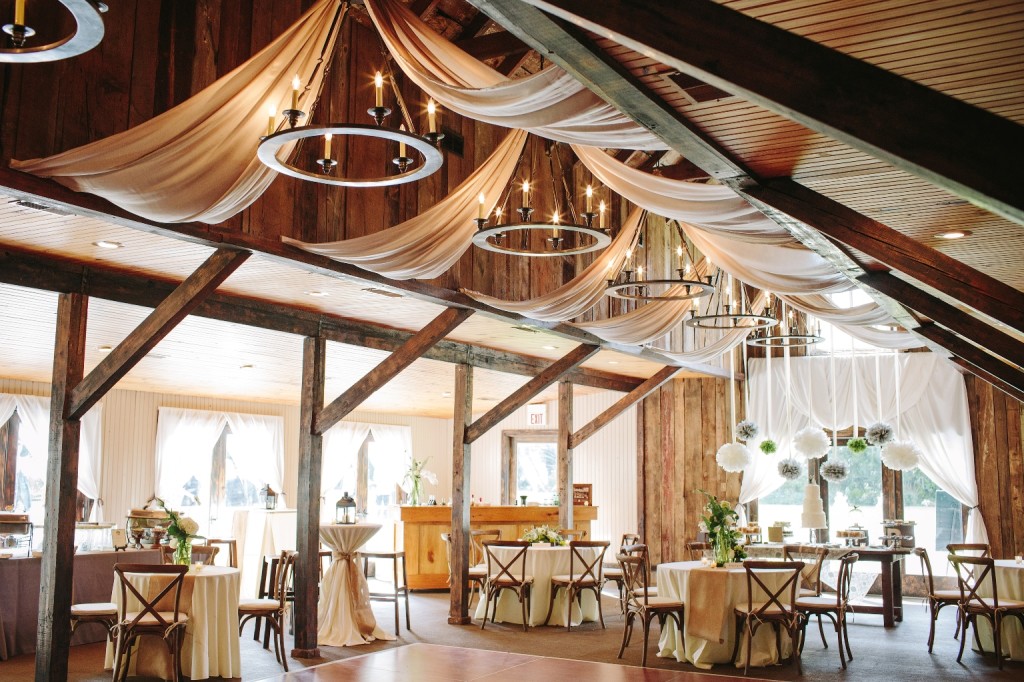 Since eclectic and organic was her "thing" the Engaging Events team created floral pieces that were lovely and visually interesting using scabiosa pods, fern, dusty miller, green button mums, and moss pods.
Many Thanks to Shannon Michele Photography for the lovely images….