August 6, 2021
Hart Meadows Ranch is a location unlike any other, and we are excited to show you just what's in store when you book your wedding! It is a stunning location surrounded by Oak Trees and Spanish moss, sheltering it in privacy on Johns Island. The entire property is fully fenced off and sits on 5 acres of pure lowcountry. Your guests will have the freedom to roam, explore and soak in the southern charm from the moment they arrive onsite.
The amenities provided by Hart Meadows are remarkable. The property includes a climate-controlled reception hall that can provide comfort in the dead of winter or the heat of a Charleston summer, luxury restrooms, surround sound and functional band stations for your live entertainment.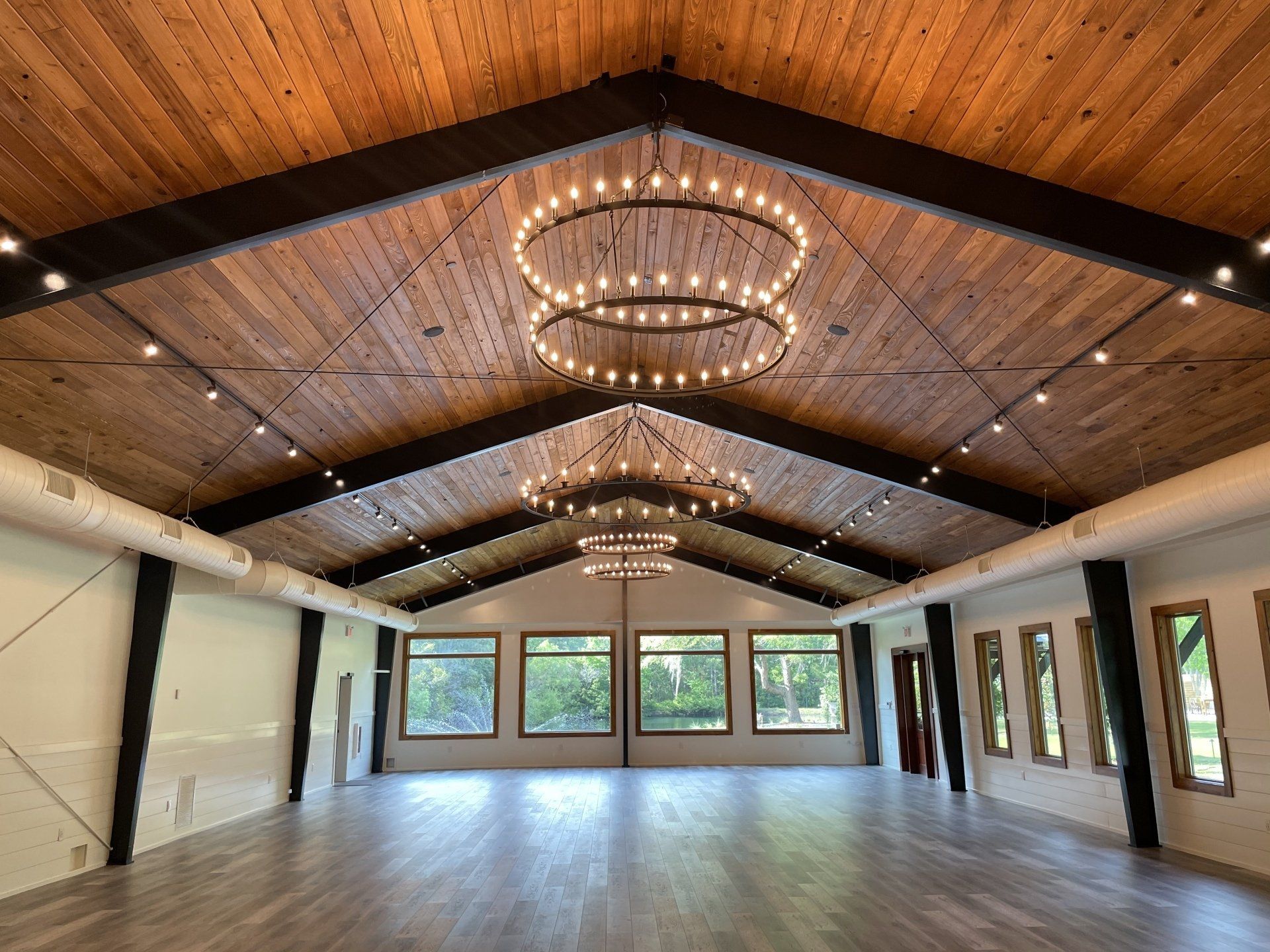 The Mongolian inspired Yurt makes for a perfect bridal room with full makeup stations and ample lighting. The Sweet Grass Island overlooking the pond is a beautiful and intimate spot to exchange vows in front of your closest friends and family.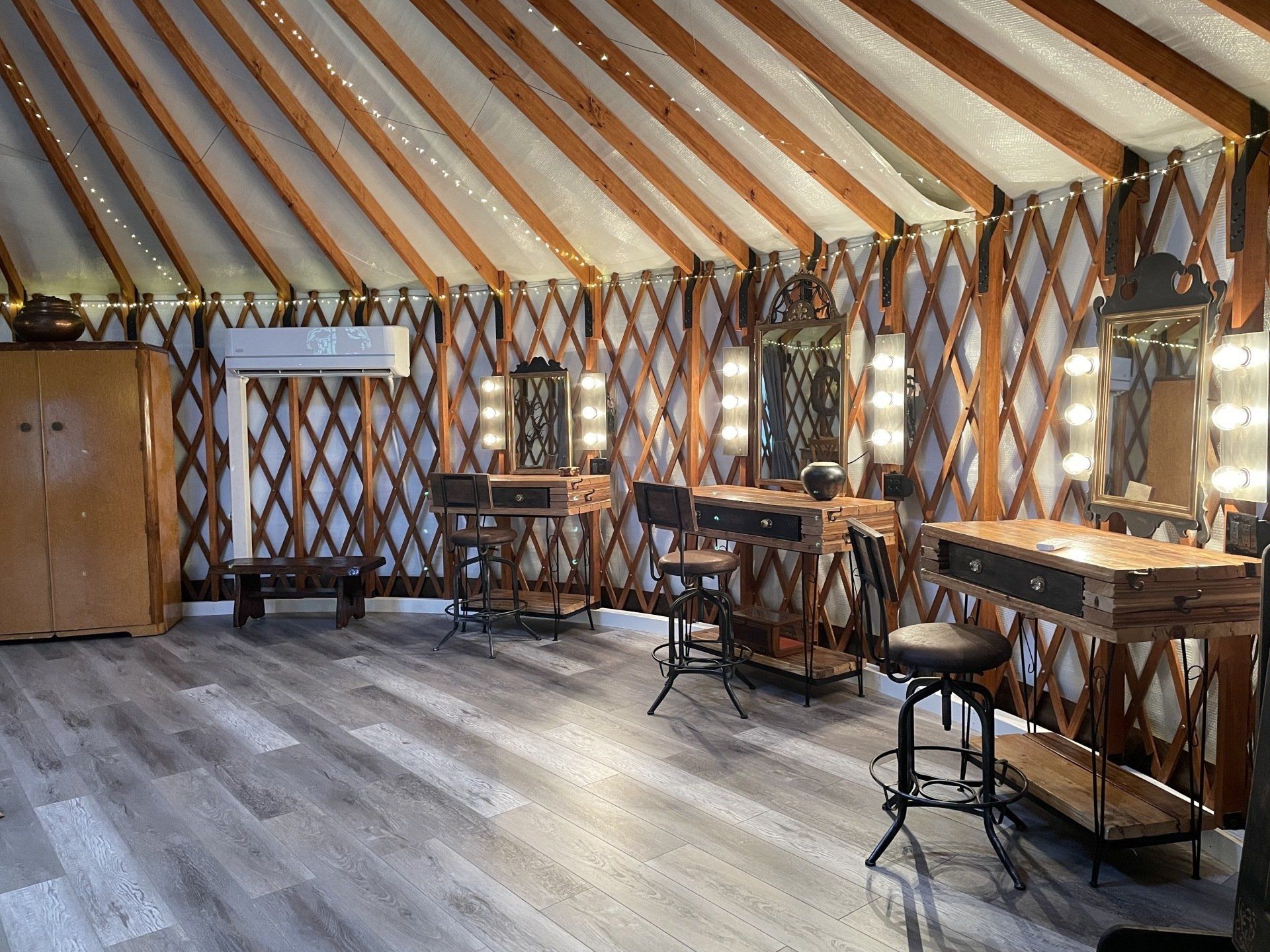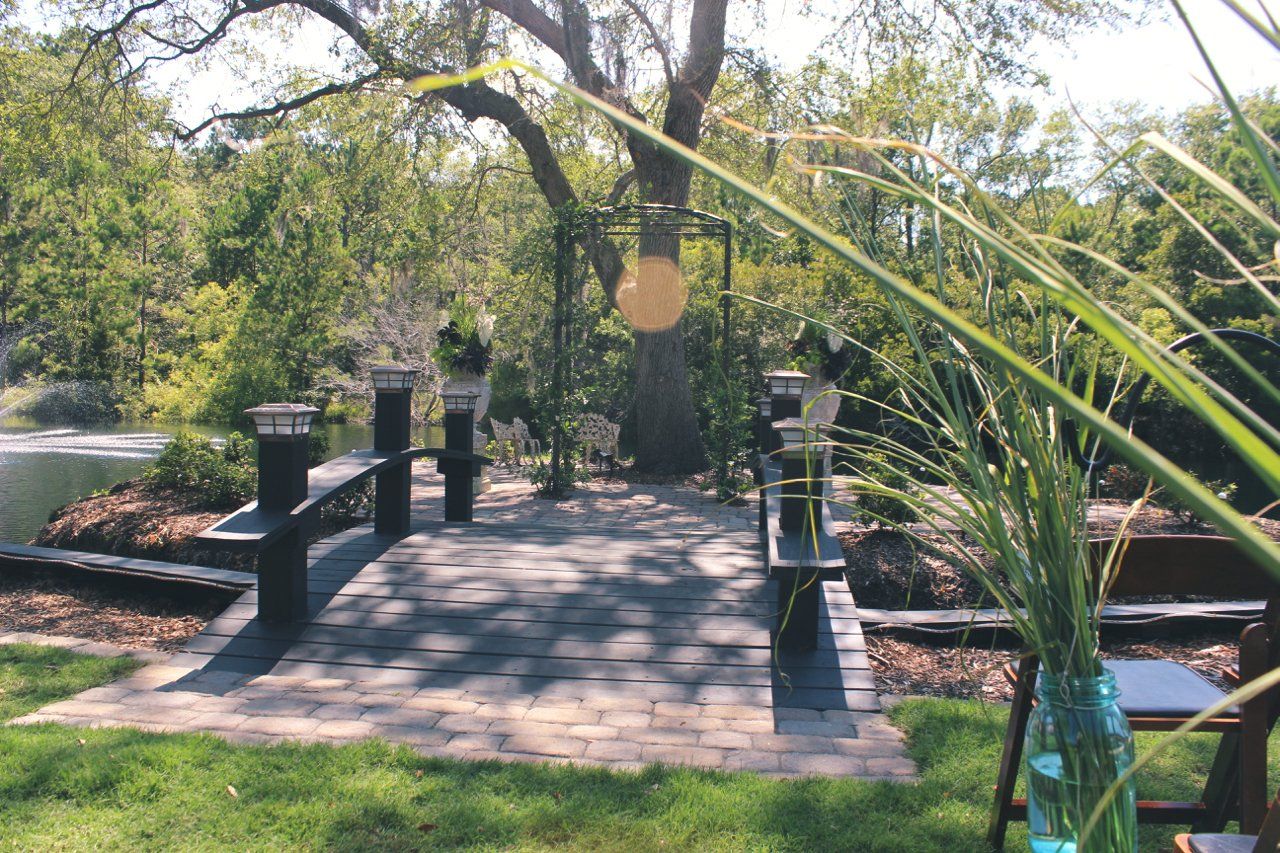 Two of the most unique spaces on the property are the beach and the gaming area. The white sand beach is covered with sun sails creating the perfect amount of shade. Provided is an arrangement of seating and tables for your guests to enjoy a cocktail hour. The Gaming area includes an oversized Chess Set and Bocce Ball court for a perfect night cap.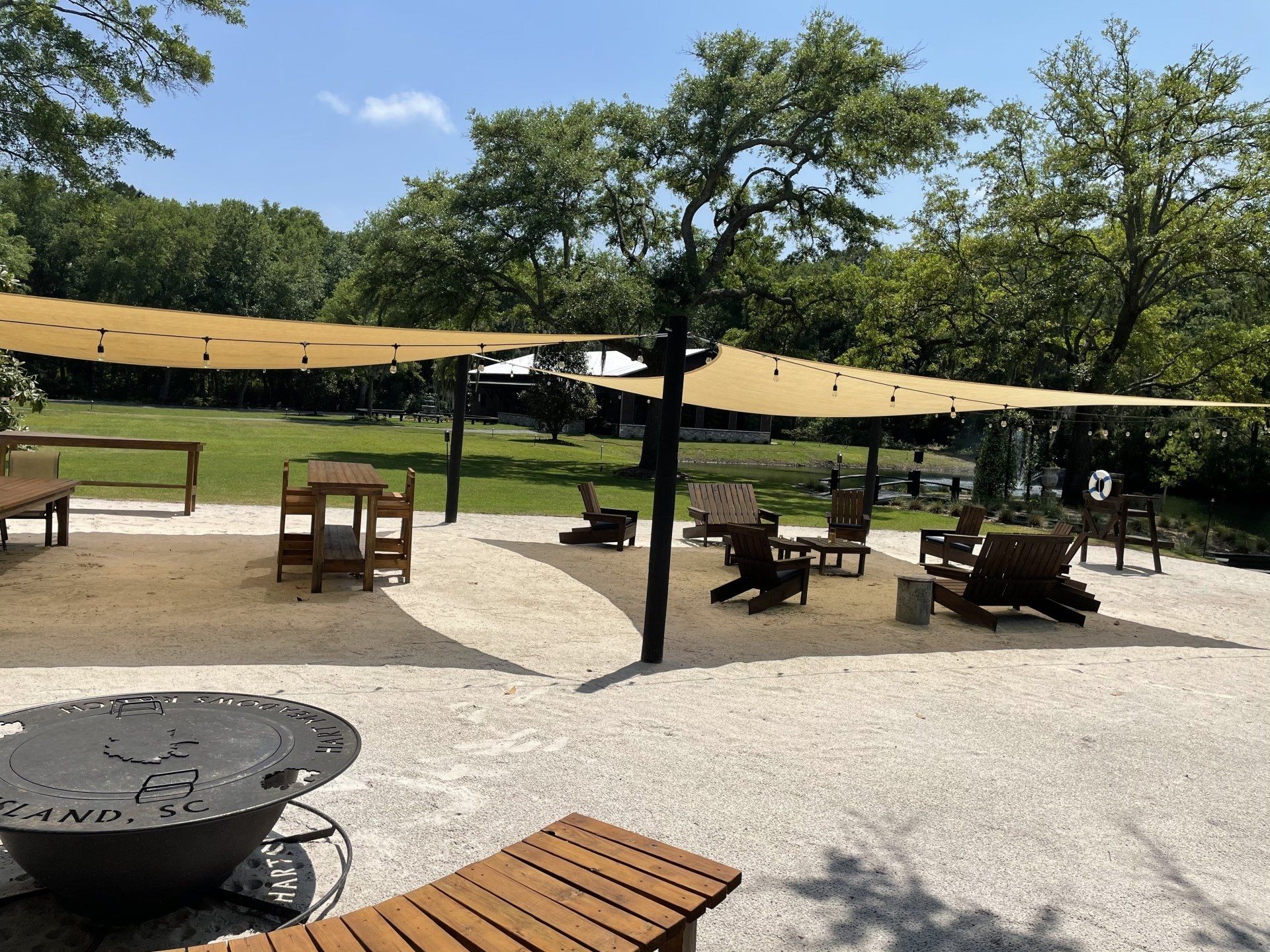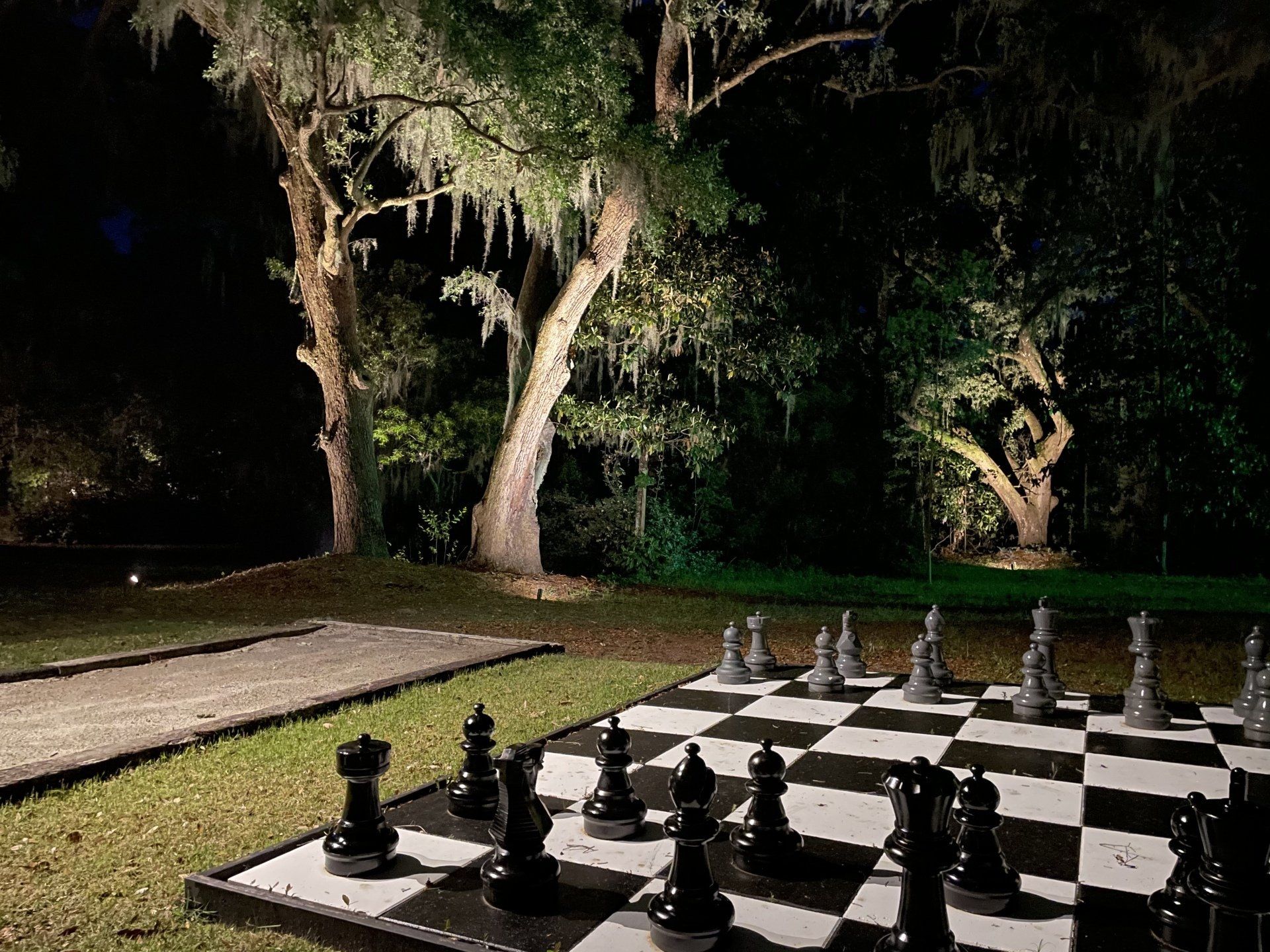 Hart Meadows Ranch is a great choice for any size event you may be planning. The Oak Hall can seat up to 250 guests with the option of additional tents for larger events. It is a location that will remind you of just how special Charleston really is and will create fantastic and heart-warming memories, not only for you and your new spouse, but for your friends and family as well.
At Engaging Events, we want your day to look and feel just as you dreamed of when you first say "I do." Contact us directly today to get things started and let us help build your memories!