The Island House
One of the hidden gems of Johns Island is the Island House. The Island House used  to be a family's private residence,  and a few years ago they decided to share it with the world and call it "The Island House". It is now one of the most popular locations in Charleston to get married. As you drive through the wrought iron gates a  gorgeous house appears out of nowhere with a breathtaking 180 degree view of the Stono River,  which always provides the perfect breeze.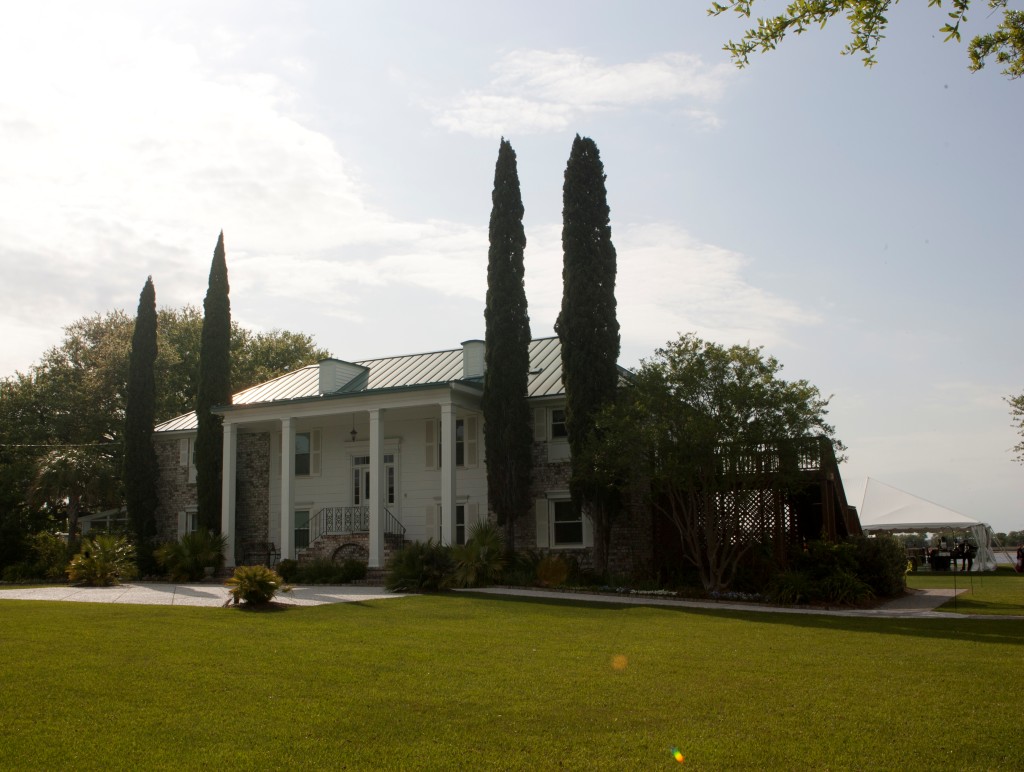 Envision yourself on the back lawn with a stunning view of the river for your ceremony. As your guests arrive, they find their seats in one of the wooden chairs tied with a colored sash and anxiously await your arrival. Mason jars filled with fresh flowers line the aisle. Simplicity is best here, your surroundings say it all.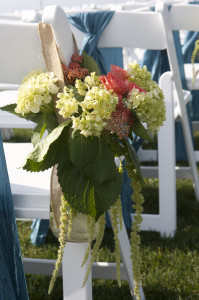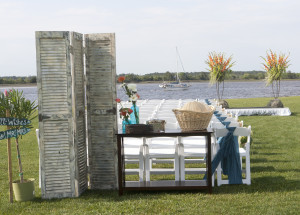 Hors d'oeuvres and specialty cocktails at the bar await your guests for cocktail hour. A little live music with someone playing the guitar is a nice addition. Your guests are mingling while you are off taking some amazing pictures on the property out on the dock or maybe in the field of wildflowers.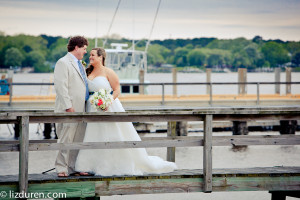 Now to the main event… An elegant tent with lighting and fun paper lanterns await your guests. This is the perfect venue to add pops of color either in your linen choice or flowers. Not your particular style, that's ok because this type of venue can accommodate any look from nautical, to modern, to traditional. If you dream it we can design it.
The departure is always fun. A rose petal departure  is pretty popular but, when you are right on the water why not depart by boat? Regardless of what you decide, your guests will be raving about your wedding for months to come.