Amy and Jason
March 16, 2013
The Carriage House at Magnolia Plantation
Our Congratulations to Amy and Jason on their spring nuptials at the Carriage House at Magnolia Plantation! They had our first picture perfect day of the season- blue sky, 75 degrees and sunny! Doesn't get any better than that!
They were married under the big beautiful Oak tree at the Carriage House.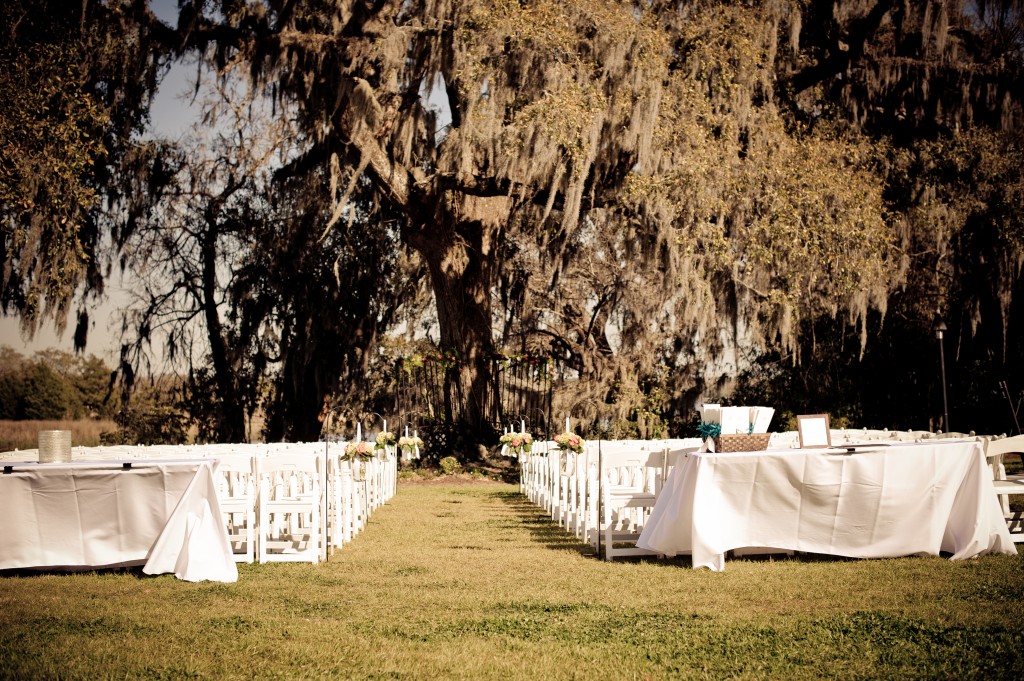 Charleston Gates were the backdrop for their ceremony (All Occasions Party Rental) and our own Judy Johnston embellished them with coral spray roses and smilax. The aisle was lined with Engaging Events Shepards hooks and Judy hung mason jars with hydrangea and spray roses.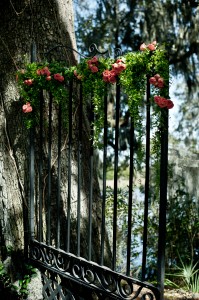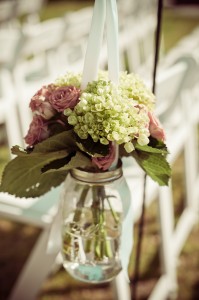 The Scratch Pad created their save the dates and the wedding programs…many thanks to them!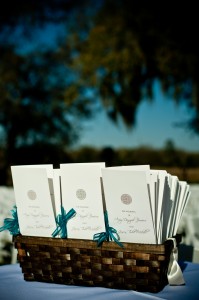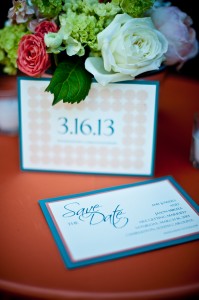 Guests enjoyed a social time pre-ceremony with umbrella tables, ice water, ice tea and champagne.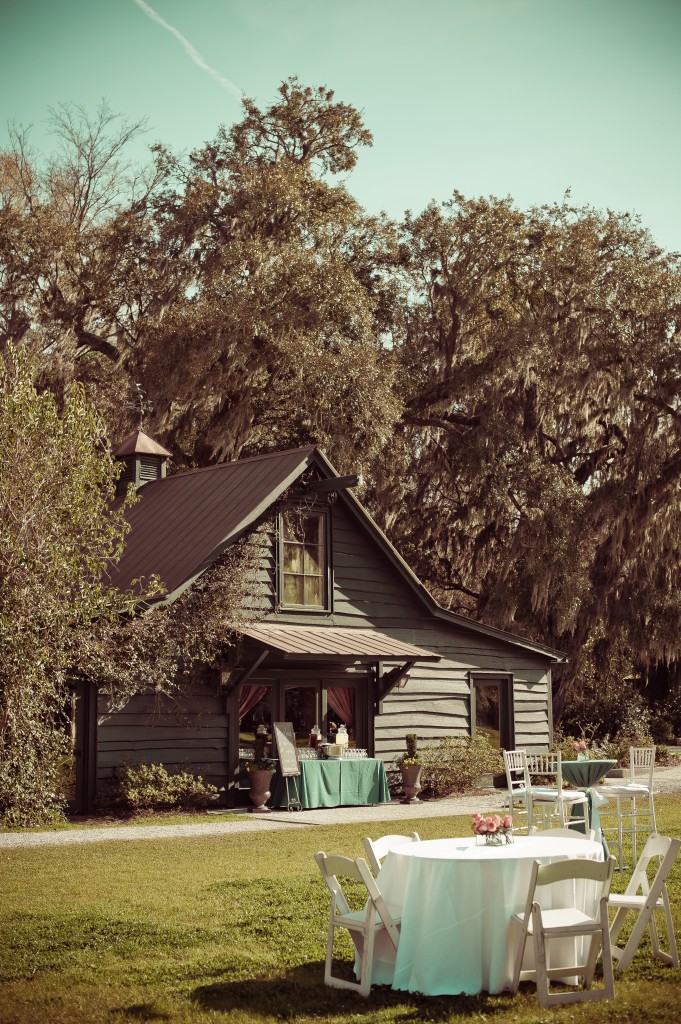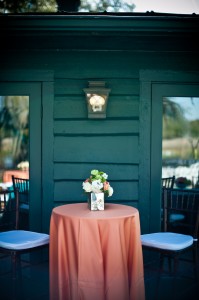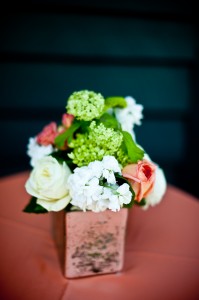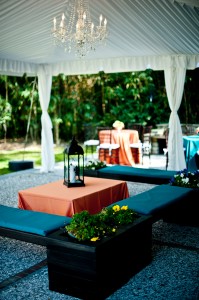 The color palette of teal, coral  and green was gorgeous in the rustic wood of the carriage house! Amy was in love with Mercury Glass so we were sure to incorporate some of her collection for the floral arrangements and other accents. A tent with white liner over the center of the patio was the perfect place to sit back and enjoy the wonderful view and weather that day!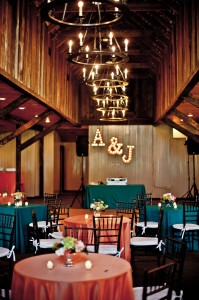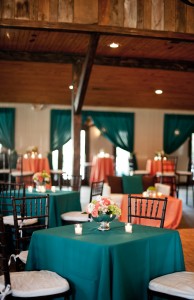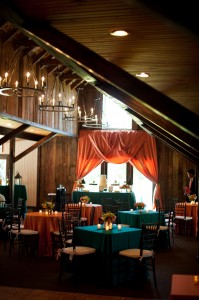 Amy and Jason had purchased vintage light up letters for their home and they were the perfect back drop for their DJ that evening…love those letters!  The DJ did a fabulous job (DJ Natty Heavy) rocking the party until late into the evening…it was a beautiful day for a beautiful couple…check out Scrapbook page soon for more images . Many thanks to Mosaic catering, Magnolia Plantation, All Occasions, Snyder Party Rentals and our own Judy Johnston for a fabulous evening!