July 15, 2022
Creating a wedding registry may feel like a daunting task on top of all the other planning you have leading up to your big day but we're here to tell you it doesn't have to be! Here are a few tips from your Charleston SC wedding planners to help keep you on track!
Charleston Wedding Planners say "Do"
Add registry information to your wedding website (click here to learn more about wedding websites!)
Select two to three places to register
Register for a wide variety of items and price tiers
Register for more gifts than you have wedding guests – remember your guests will want to purchase gifts for your Engagement Party, Bridal Shower and Wedding
Write thank you notes as you receive gifts
If you are planning a destination wedding in South Carolina, think about registering with websites that include click and ship options (i.e., Crate and Barrel, Pottery Barn, Bed Bath and Beyond)
Charleston Wedding Planners say "Don't"
Ask for money – your guests like knowing they bought you an experience! Opt for a honeymoon fund or a charitable donation instead – some websites that can help you with this are 1) Zola 2) Honeyfund 3) Joy
Put registry information on your wedding invitations – instead you can add your wedding website to your save the date or a details card in your wedding invitation suite leading guests to your registry
Here is an example of how to include it in your Save the Date: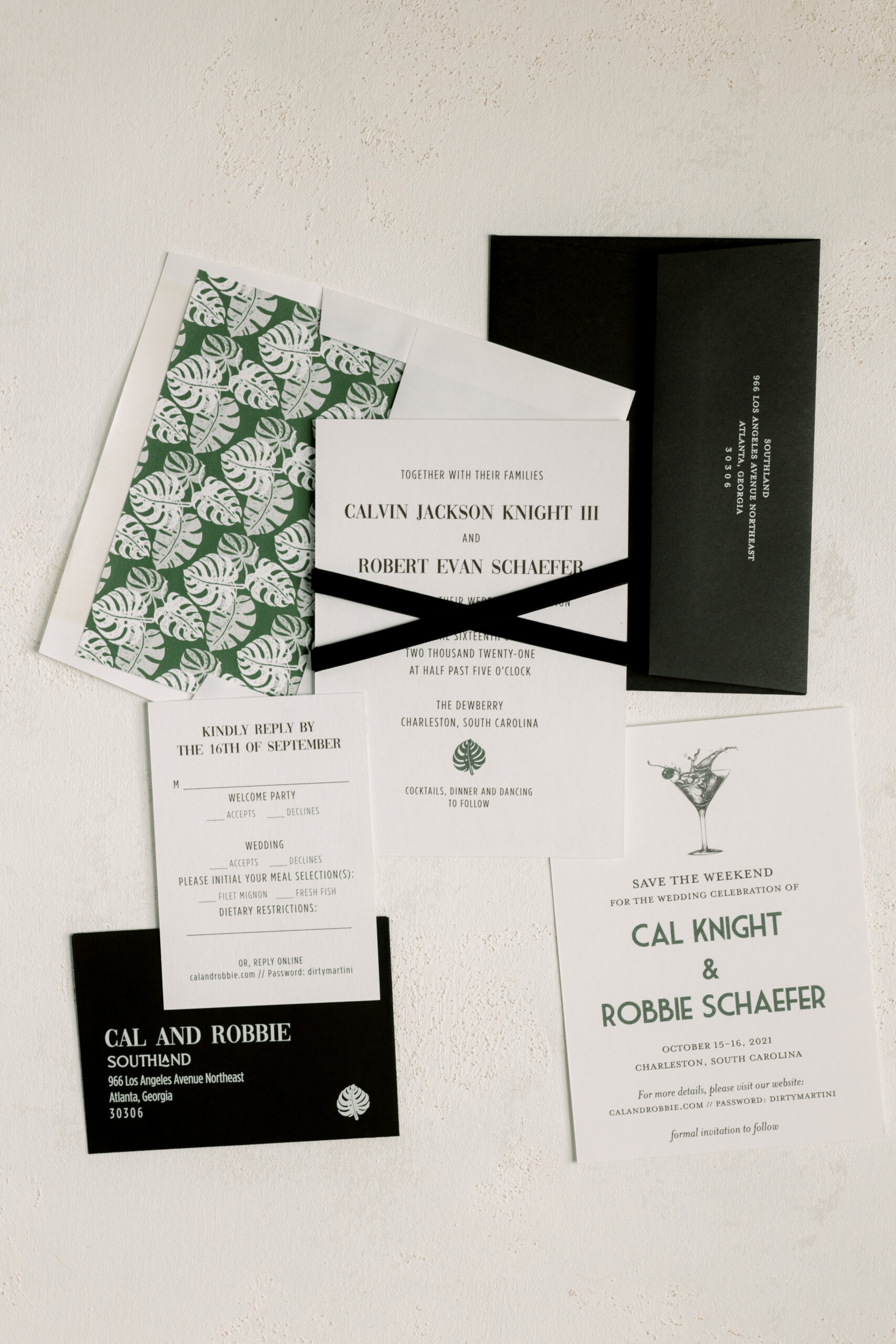 Photo by Shannon Oleksak Photography
Reach out to your wedding planner in Charleston today for more help!