So you've booked your photographer and videographer to capture every moment of your big day. You think you have all of your bases covered but, why not try something a little bit more unique? Laura Martindale Welch is a live wedding artist that brings your wedding day to life on canvas. It's a one of a kind piece where you can go back and relive such a special day.
Maybe you want her to capture your wedding ceremony, your first dance as husband and wife, the two of you cutting the cake? There are many options to choose from. Laura arrives several hours ahead of time to begin painting the background of your piece of art. She continues to paint throughout the event so your guests can enjoy watching everything come to life!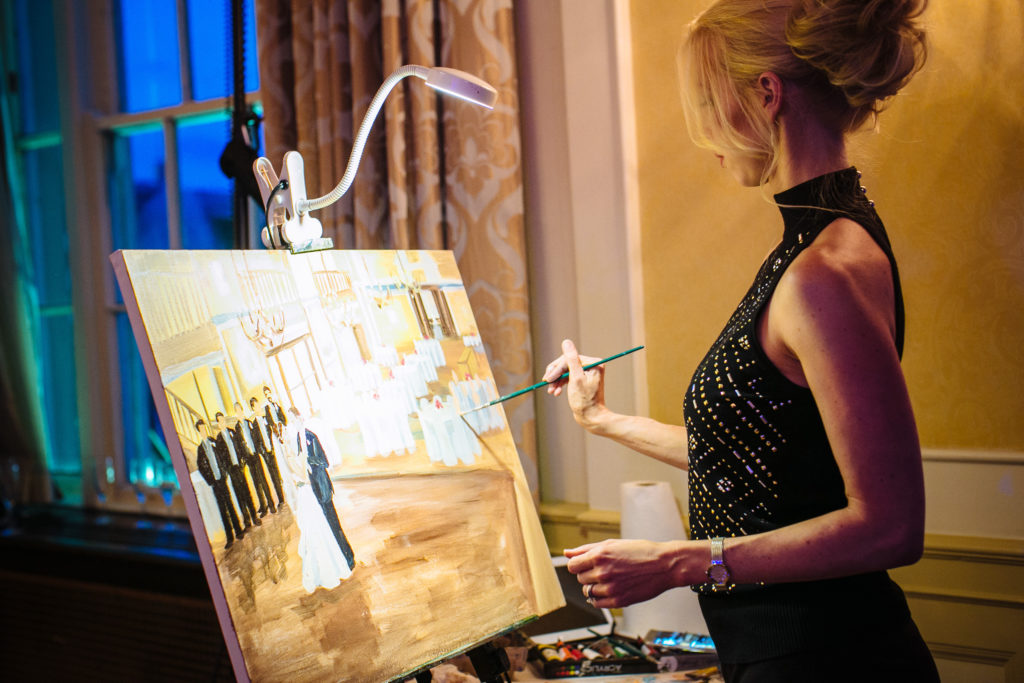 Amanda and Trey decided to have her capture their first dance. To see her in action is truly amazing! She has the ability to capture a moment unlike any camera lens ever could. Now Amanda and Trey have a one of a kind piece to treasure in their home for years to come!
To check out more of her work, please visit www.paintingweddings.com