Publications
Abbey and Joseph at Thomas Bennett House
"This vintage Charleston affair is preppy chic in it's finest.

Briana and Ben at the Sanctuary
Charleston charm meets Kiawah Island Beach wedding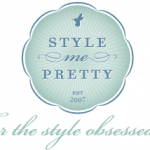 Engaging Events is delighted to  have two spectacular weddings featured in the Summer 2011 edition of Charleston Weddings Magazine. Congratulations to Chloe and Preston and Kia and Antwan!
Chloe was married at the Carriage House at Magnolia Plantation and Gardens.  Guests witnessed the ceremony from church pews as Chloe and Preston exchanged vows under the oak tree and framed by a Charleston gate adorned with Spanish moss.
Chloe and Preston's Spanish Summertime Wedding in the Lowcountry
Kia and Antwan married at the Grand Dunes Resort in Myrtle Beach overlooking the beach.  Guests enjoyed a fabulous seated dinner before heading to the dance tent for late night snacks and to dance the night away!
Kia and Antwan's Rock of Ages Wedding
The latest issue of the Brides Book is finally here!
Engaging Events is excited to announce Katie and Chad's Wedding is featured in the new Fall 2011 issue! Katie and Chad were married in April 2010 at the Carriage House at Magnolia Plantation.
Their wedding is featured on page 77 of the Fall 2011 Edition of The Brides Book Magazine!
To read the e-zine: http://savannah.thebridesbook.com/e-zine.php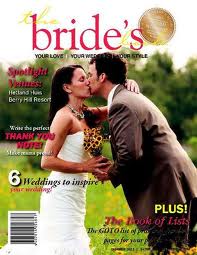 John's Island Presbyterian Church and The Ocean Course at Kiawah Island
A darling affair at the Ocean Course on Kiawah Island, with a happy couple and sweeping views of the Atlantic Ocean.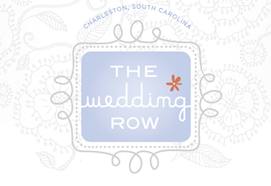 Style Me Pretty's Little Black Book is a highly edited collection of wedding service providers – from mom & pop boutiques to A-Listers. Bottom line, these vendors are the best of the best.
View our profile on http://stylemepretty.com
An exquisite seaside wedding at the Kiawah Island Resort, crafted by Engaging Events and captured by Damon R. Smith Photography. Weddings Unveiled offers inspiring details and visuals into this incredible event on their blog.
"Heather and Michael were married at the picturesque Kiawah Island Resort in South Carolina in a beautiful Lowcountry affair photographed by Damon R. Smith Photography and planned by the amazing team at Engaging Events. The event was designed in a palette based on pretty sky blue accented by a range of natural tones and textures, from sand and seashells to sawgrass and bamboo. Heather wore a simple strapless gown with a gently ruched bodice and an easy A-line silhouette. She carried a lovely bouquet…"
Read full article on Weddings Unveiled.