Barb and Ricardo
William Aiken House
The Wedding of Barb and Ricardo took place at the William Aiken House- it was a much anticipated and wonderful evening.
Barb and Ricardo had originally planned their wedding for a Friday in April- and due to an illness
in the family- they had to postpone…so when their day finally came in June everyone was excited and happy.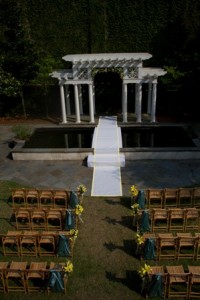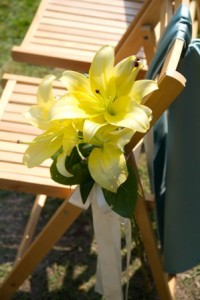 The couple was married under the pergola; the aisle was framed with a custom aisle runner -with a pale yellow border.
The aisle chairs were fashioned with yellow lily clusters.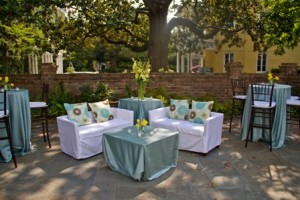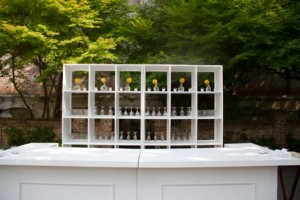 The carriage house bluestone patio contained a white plantation bar from Snyder Furniture Rentals;
Engaging Events White back bar shelves;
Engaging Events white sofas, with throw pillows using  a custom fabric and coffee tables and a few tall cocktail tables.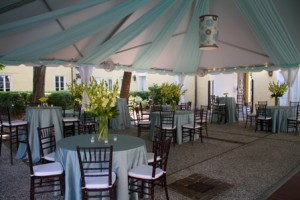 The dance tent ceiling was decorated by the Engaging Events staff with a pool colored fabric and our
Custom Drum shades fashioned with a pretty custom fabric.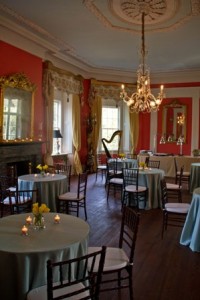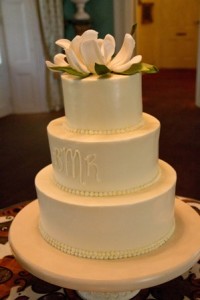 The Guests enjoyed dinner in the beautiful Wm. Aiken House ballroom and porches.
Elaine Mincey provided the wedding cake – which contained the happy couples new monogram;
pearl border; and a sugar magnolia topper.
We were so happy to be a part of Barb and Ricardo's special day- they are a very romantic, fun loving couple
and we know they will have many happy years together!