Tag Archive:
Yellow weddings
Location: The William Aiken House
Photos by: Taylor Stewart and Collette Mruk
Janice and Andrew
The Confederate Home and The Old Exchange Building
May 20, 2011
We are happy to have been a part of Janice and Andrew's wonderful wedding day.
Janice and Andrew have had many challenges before this big day; Janice is a cancer survivor; and Andrew served in the military in Afghanistan during the early part of the planning.
We were proud to be a part of a very happy time in their lives and hope you enjoy their images….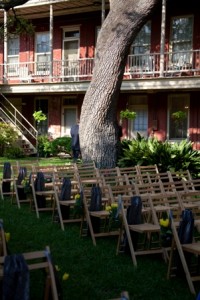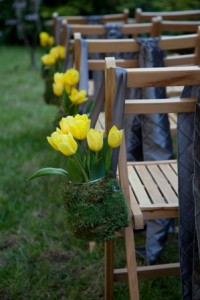 Janice and Andrew were married at The Confederate Home on Broad Street- in a beautiful garden wedding
using Janice's favorite color of flowers- yellow! Tulips adorned the aisle and gladiola's framed off the ceremony area-
both of these flowers always make me smile:)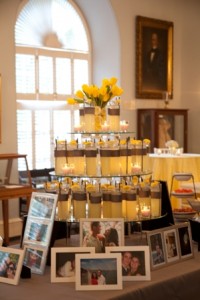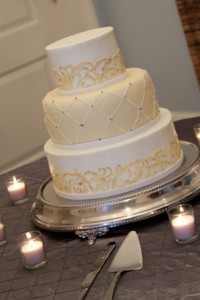 As Guests arrived to the Old Exchange Building they enjoyed tours of the Dungeon and Lemon Drop's from the
Engaging Events Drink Tower…
Elaine Mincey created a beautiful cake using yellow and platinum grey -
using the pintuck design from the linens Janice chose;
and the swirl pattern from their wedding invitation suite.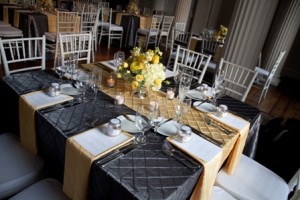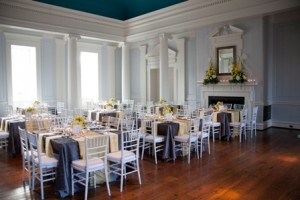 The Great Hall looked fantastic with white chivari chairs, platinum grey pintuck linens,
and silver urns filled with what else…a beautiful array of yellow flowers!
Many congratulations to Janice and Andrew- we wish you much happiness!