This fall we are thrilled to be planning another Vow Renewal!  After 30 years of marriage, the couple will be celebrating with a weekend of events on Kiawah Island.  The ceremony and party will both be held at the Ocean Course on Kiawah Island.
Here's a peek at there gorgeous invitations designed by Studio R and the art work was created by the bride's daughter who is studying graphic design.  Together they created an amazing invitation!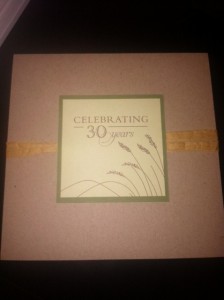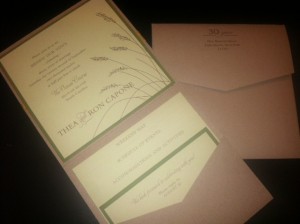 This will be our second vow renewal at Kiawah Island, last summer we had a 20 year Vow Renewal at the Sanctuary Hotel on Kiawah.  Not only is Kiawah Island an amazing place to have your wedding or host the PGA Golf Tournament, it's also a fabulous place to have your Vow Renewal!