Ashley and Mark

Pepper Plantation
October 23, 2010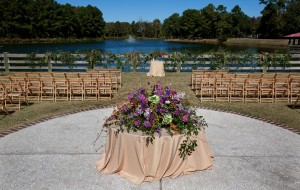 Engaging Events was so excited to be apart of Ashley and Mark's wedding at the rustic Pepper Plantation!
Clemson colors were the inspiration for this fun and energetic lowcountry couple.
The back lawn was a perfect location for the ceremony overlooking the pond, Judy Johnston created a beautiful arrangement of smilax, dahlias, stock, hydrangae
and bittersweet as the focal point leading to the ceremony area.
The back fence was accented with bittersweet, bringing in the vibrant orange.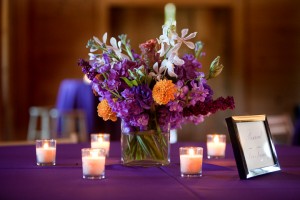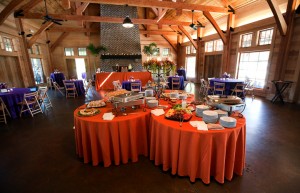 The color scheme of purple and orange worked great with the rustic barn feel of Pepper Plantation.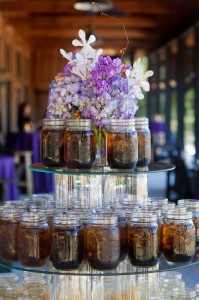 Guests enjoyed Bourbon and Cokes and Bourbon and Ginger-Ales (Favorite's of the Bride and Groom!) after the ceremony,
served in our Mason Jars and displayed on our drink tower.
Our Congratulations to Ashley and Mark- we wish you all the best!