Kara & Scott
The Pavilion at Patriots Point Golf Links
Friday, June 25, 2010
This wedding is a perfect example of our goal to create a wedding "uniquely you". Kara loves pink, I mean loves it,
so we used oodles of it throughout her wedding. Her color palette of bright pink, orange and lime green is surprising to some, refreshing to others and gorgeous to us!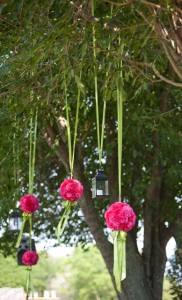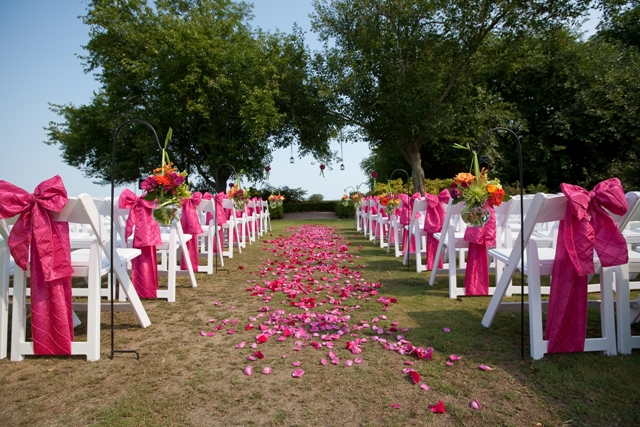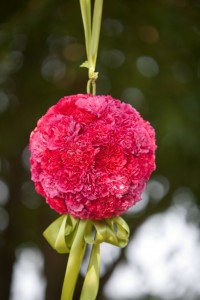 The ceremony took place on the lawn overlooking Charleston Harbor.
In lieu of traditional chair flowers we used our shepards hooks and hung cute vases of flowers to line the aisle.
The "altar" area featured bright pink carnation balls- fashioned by our own Judy Johnston.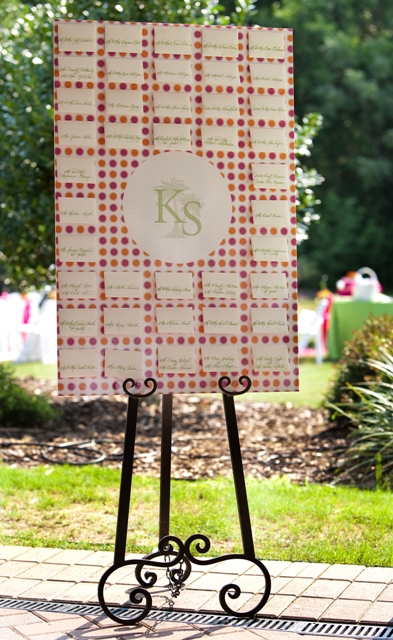 Ok, so another thing Kara loved was polka dots, and lots of them.
We fashioned her save the dates and her wedding invites with them. Designed by Studio R, the backside of her invite panel was the design above (polka dots with their intials)
so we worked with Studio R and a local print shop creating this laminated board that Kara could easily frame for her home later.
For the wedding it served as the placecard display- we glue dotted the escort envelopes to the board and as each guest picked up their card–
more, and more of the design of the board was revealed.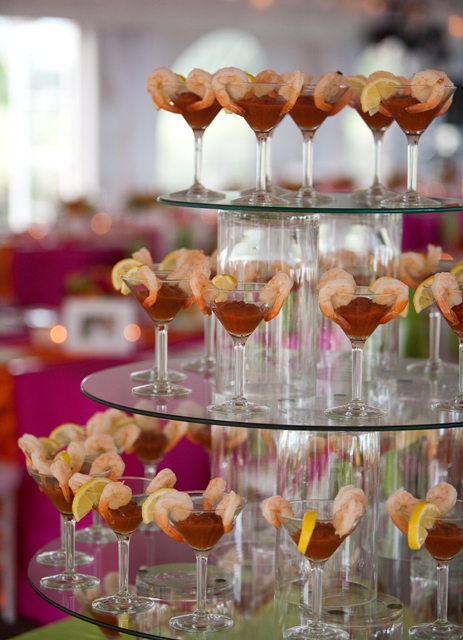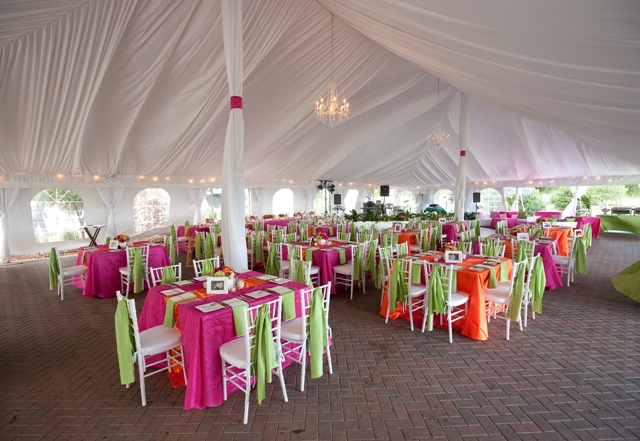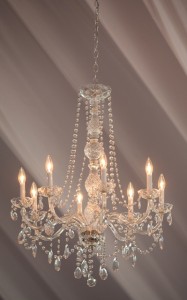 I think this center photo says it all….what a colorful beautiful tent. We glammed it up a bit using our crystal chandeliers.
You've seen our glass tower used for drinks many times, but this time it held the shrimp tinis guests enjoyed at the cocktail hour.
Many thanks to Duvall Catering for a fabulous meal.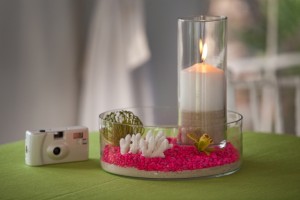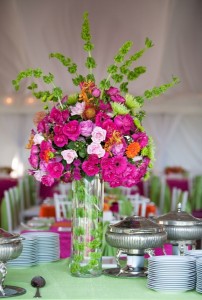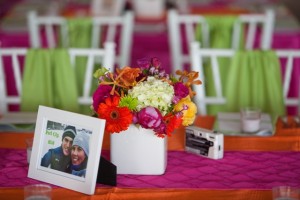 Gorgeous flowers as always- Many thanks Judy!
Kara and Scott provided us with photo's of the two of them throughout their relationship in many of their favorite places,
we used the names of the different places as their table names, framed the photo's and voila!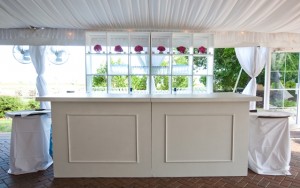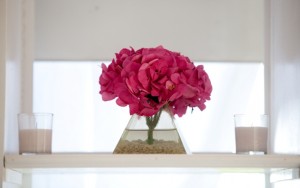 Our newest addition to our decor collection……..drumroll please……
White Back Bar Shelves!!!!!
You can always count on us to find, build or buy what you need….none of the rental company's in town own white back bar shelves so we had them made,
just another uniquely you item to add to our collection!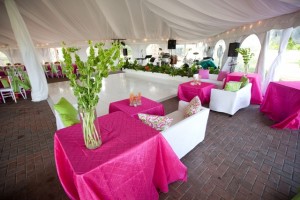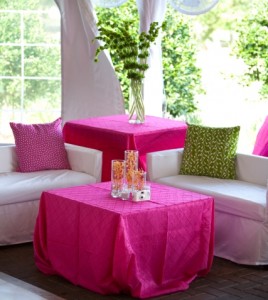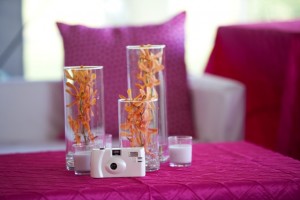 So did I mention she loved pink:)
We also rented an all white dance floor from Snyder Party Rental- it was perfect!
The Engaging Events white planter boxes in front of the band were filled with tropical plants and our uplights.
I have to also  mention our many thanks to Eventworks- a new rental company in town that is fantastic.
Service and product are both great. Many thanks to them for helping us create a great event!