Anne and Steve
The Ocean Course on Kiawah

March 5, 2011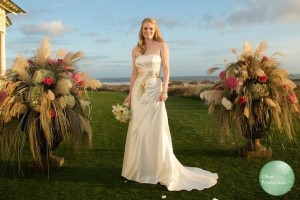 We are so excited to have started the Spring wedding season with Anne and Steve!
Their ceremony was held on the lawn of the Ocean Course on Kiawah Island, overlooking the beach and ocean.
We framed off the ceremony area with urns filled with pink hydrangea and regional grasses.
It was a perfect spring day, blue sky, beautiful sunset, and warm ocean breezes.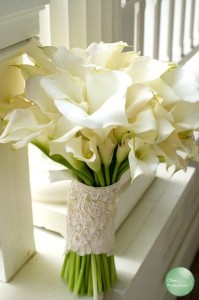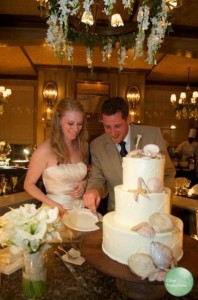 Anne carried a bouquet of white calla lilies, wrapped with remnants of her mothers wedding gown.
The bride's beach girl side was incorporated into the gorgeous cake with edible sea shells, by Elaine Mincey.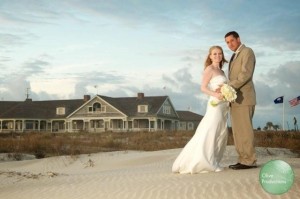 Many thanks to the Ocean Course staff, Olive Productions, Artistic Eye Productions and Williams Duo for making their day extra special!
Congratulations to Anne and Steve! Best of Luck to you both!