Thea and Ron
September 22, 2012
30 Year Vow Renewal
Thea and Ron decided to renew their vows last September at the Ocean Course on Kiawah Island, and we were thrilled to be a part of it. There is something special about a vow renewal …. after many years of marriage still wanting to gather your closest family and friends to celebrate your love doesn't happen every day. I wish everyone experienced this special moment in their lives because while everyone is excited at a wedding for the couple to begin their lives together….at a vow renewal there is history and everyone knows the trials and tribulations that life has thrown the couple and yet they still pause to cherish their love. There is no greater happiness or excitement than you see at an occasion such as this….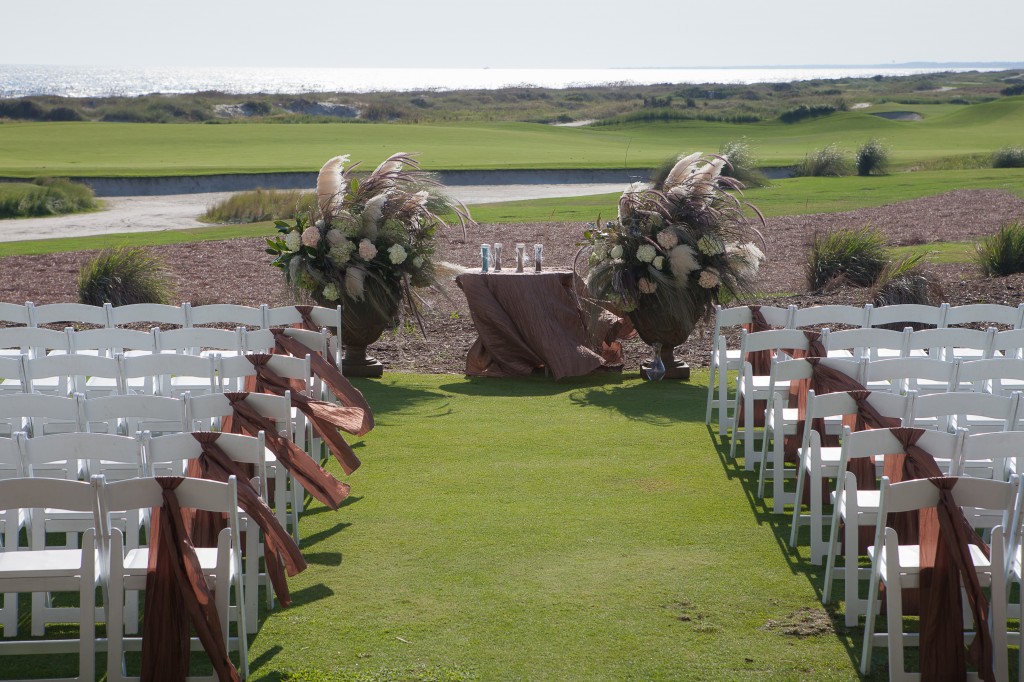 It isn't hard to see why Thea and Ron chose the Ocean Course at Kiawah Island to host their renewal…the view is gorgeous and serene. As a couple they have often "escaped" life for the weekend at Kiawah and it brought them great joy to be able to share their special place with the people they love most.
The color palette of earth colors: taupe, green, cream and a touch of blush pink was just stunning and understated at the Ocean Course.
As always the chef and staff of the Ocean Course did not disappoint..great food, drink and fun was had by all!
Our many thanks to MCG for the gorgeous pictures and to Thea and Ron for allowing us to help you create such a special day for you and your family!