Lauren and Ben
The Island House
April 27, 2013
A spring day on the water at the Island House is always a treat, but especially with this happy couple! Lauren and Ben are always smiling- you can tell how much happiness they bring to each others lives by just looking at them! We LOVED Lauren's chosen color palette – a beautiful water colored blue- almost peacock colored but not quite, apple green and coral. To enhance the organic look we chose linens with texture and burlap runners and ties to bring it all together.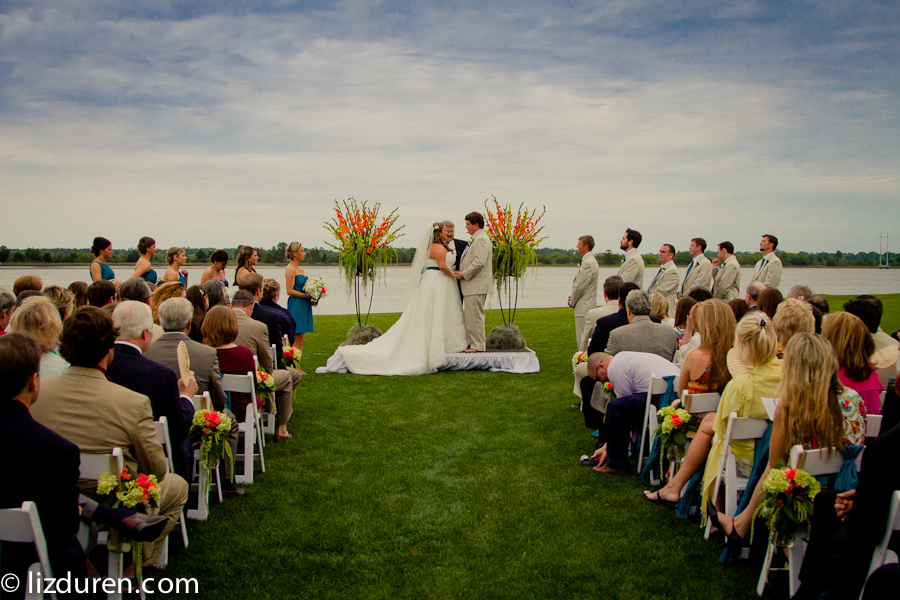 Lauren and Ben wanted to have a few DIY projects but nothing that would take away from the week of the wedding- so they made some directional signs, and some kraft tag that the guests wrote messages on and hung from the screen Lauren ordered online.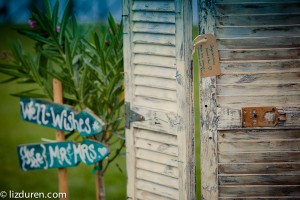 Our own Judy Johnston fashioned the gorgeous bouquets  the girls carried using succulents, button mums, ranunculus, garden roses, thistle , and sweet pea.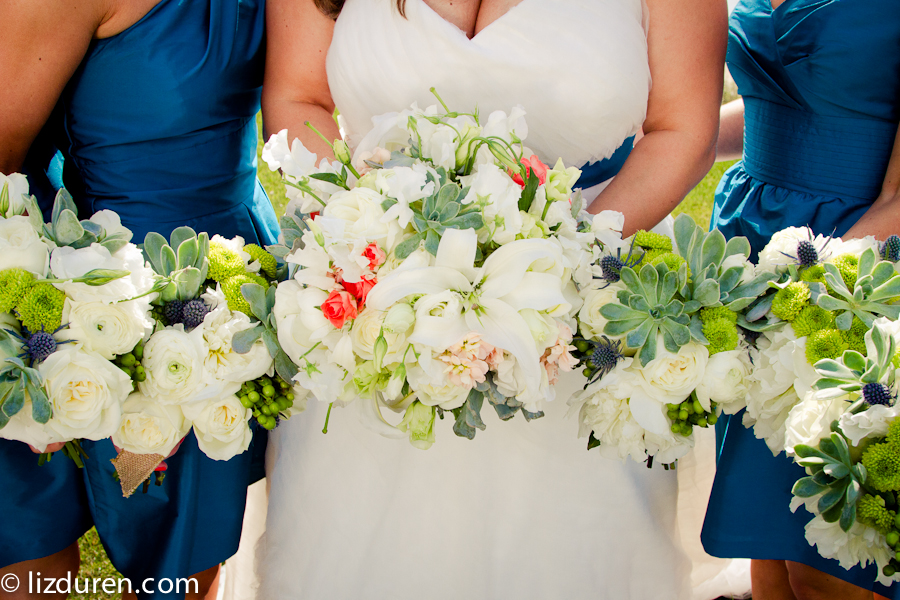 Guests danced the nite away under the tent- which featured a dessert table, and umbrella tables overlooking the water.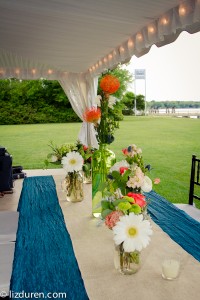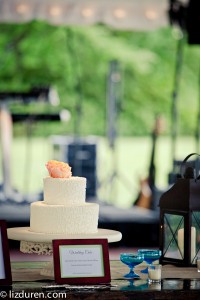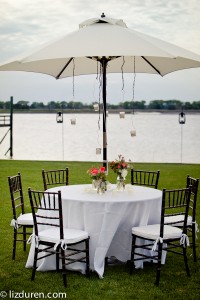 A great time was had by all- and we were so thrilled to be a part of it. It was the 2nd wedding we had done for Lauren's family and it was great to see all of them again. All of our love and well wishes go out to Lauren and Ben!