Tag Archive:
Kiawah Resort
Location: The Sanctuary Grand Lawn & Grand Oaks Ballroom
Photos by: Patricia Lyons Photography & Leigh Webber
Anne and Steve
The Ocean Course on Kiawah

March 5, 2011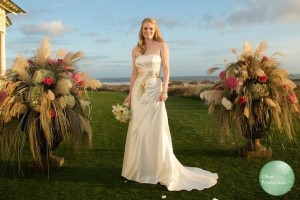 We are so excited to have started the Spring wedding season with Anne and Steve!
Their ceremony was held on the lawn of the Ocean Course on Kiawah Island, overlooking the beach and ocean.
We framed off the ceremony area with urns filled with pink hydrangea and regional grasses.
It was a perfect spring day, blue sky, beautiful sunset, and warm ocean breezes.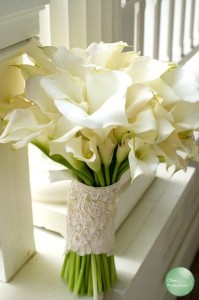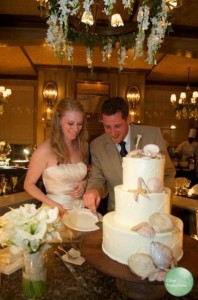 Anne carried a bouquet of white calla lilies, wrapped with remnants of her mothers wedding gown.
The bride's beach girl side was incorporated into the gorgeous cake with edible sea shells, by Elaine Mincey.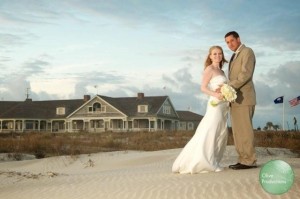 Many thanks to the Ocean Course staff, Olive Productions, Artistic Eye Productions and Williams Duo for making their day extra special!
Congratulations to Anne and Steve! Best of Luck to you both!
Briana and Ben
The Sanctuary at Kiawah Island Resort

October 30, 2010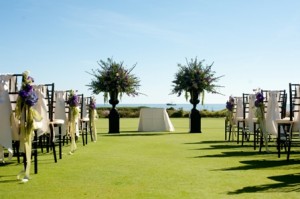 Briana and Ben's ceremony was held on the Grand Lawn at the Sanctuary resort on Kiawah Island.
The ocean view was framed by gorgeous alter arrangements done by Judy Johnston.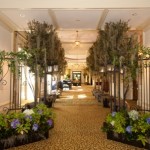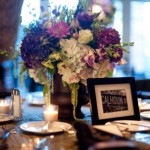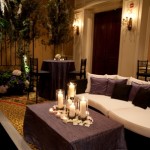 Guests were welcomed to the cocktail hour with Charleston gates featuring blue and cream hydrangaes, charleston lanterns,
and an " Avenue of Oaks" covered with Spanish moss.
The Charleston theme was carried out at dinner with tables named after Charleston Streets,
the Engaging Events team took black and white photo's of the street signs, matted and framed them -
they have now become a keepsake for the happy couple!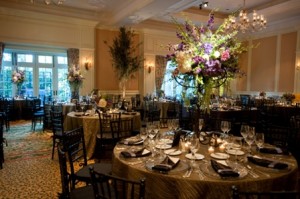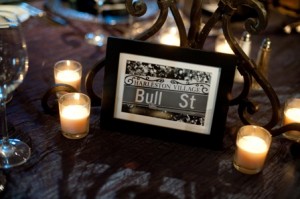 Special thanks to Studio R for the custom monogram which was used throughout the weekend.
The monogram was used on the cake created by Elaine Mincey,  as well as the specialty cocktails, cocktail napkins, invitations etc.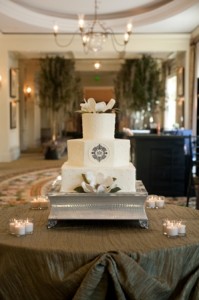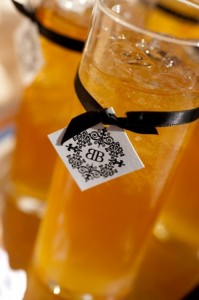 The crowd danced the nite away to the sounds of the Quiana Parler Band , dined on a delectible surf and turf dinner,
and the couple sent their guests off in style with chocolate truffles from Christophe Artisan Chocolates….wow – what a night!
Congratulations again to Briana and Ben! Best wishes to you both!!