Kristin and John
St. Luke's Chapel and William Aiken House

April 23, 2011
Kristin and John's ceremony was held at the beautiful St. Luke's Chapel in downtown Charleston.
White hydrangea pew markers and alter arrangements, created by Engaging Event's Judy Johnston , looked gorgeous in the chapel.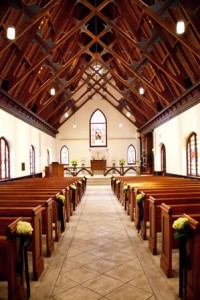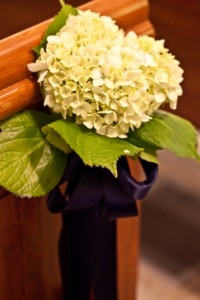 The reception was held at the Historic William Aiken House where guests were greeted with
Black and Stormy's and Firefly and Lemonade while they anxiously waited for the bride and groom's arrival.
A chalkboard displayed the evening's menu and whereabouts of each station throughout the house.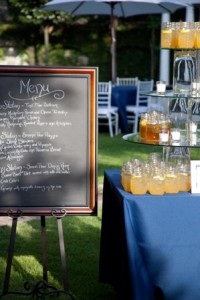 After toasts and cake, everyone danced the night away under the tent,
decorated with green fabric draping and Engaging Event's cafe lights.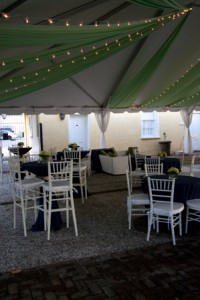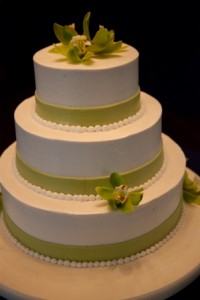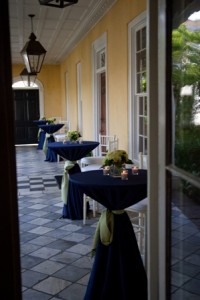 Umbrella tables offered shade from the sun and cute outdoor seating!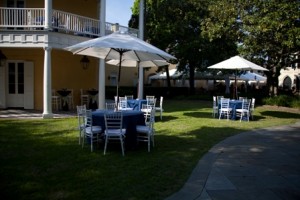 Congratulation's Kristin and John!