Janis & Dave
October 3, 2009
The William Aiken House
 Janis & Dave are a very fun and quirky couple!
Janis is very detail oriented and really knows what she likes.
Dave likes pretty much whatever Janis likes but he also had some special requests for their day.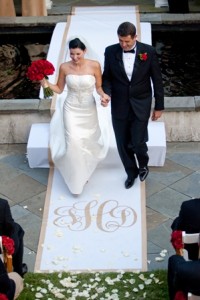 I have to say that I am not always a fan of using the bridge over the pond at the William Aiken House -
But the way we used it for Janis and Dave may have changed my mind!
We covered the bridge in white fabric, and then used a custom aisle runner with their monogram and a gold border to finish it off!
Judy and her team created an gorgeous "altar" area using the existing pergola and greenery, roses, lilies, and hydrangea.
- and of course I can't forget about our wrought iron lanterns that also hung in between the columns of the pergola.
It was all done so tastefully and created such a romantic setting.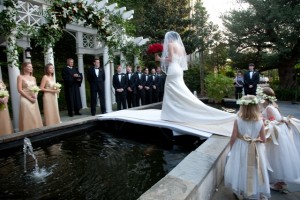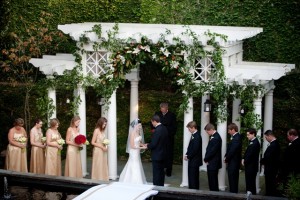 Photo's By Lowcountry Photojournalism
As I said, Dave did have some requests of his own ~
One of which was to have a vocalist sing a song or two in Italian during the ceremony.
Anne Marie Fairchild is a local vocalist that I have had the priviledge of hiring  a few times.
She started off the ceremony with Ava Maria and then, during the ceremony,
 sang "The Prayer" – and at Dave's request – in Italian!!!
Thank you Anne Marie!
For the reception ~ Janis liked the 1950′s era and so the florals and textured linens really helped us to create that look.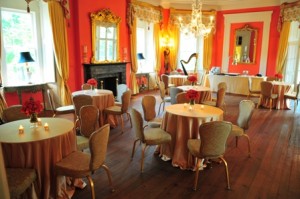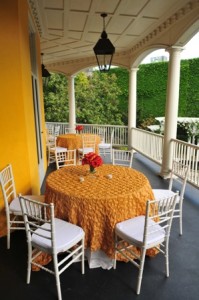 Damon R. Smith Photography
A Candy Station in the Dining Room was such a hit ~ from the begining to the end of the night!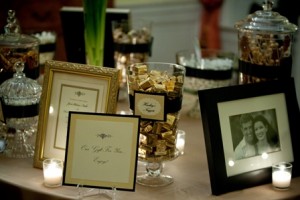 Lowcountry Photojournalism
Elaine Mincey – of Elaine's Events Cakes of Distinction – provided us with her
Sugar Mangnolia Cake ~ You may have seen it in magazines before ~ If not, Check it out here…
The woman must have the patience of a saint to hand make all of those sugar Magnolia's!!!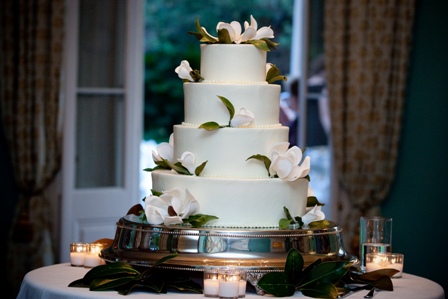 Lowcountry Photojournalism
The Dance Tent did not Disappoint! 
We Fashioned the tent with Gold Satin fabric accents and hung our crystal chandeliers…
Judy and her team created beautiful tall and short arrangements  that were just stunning upon entering the tent.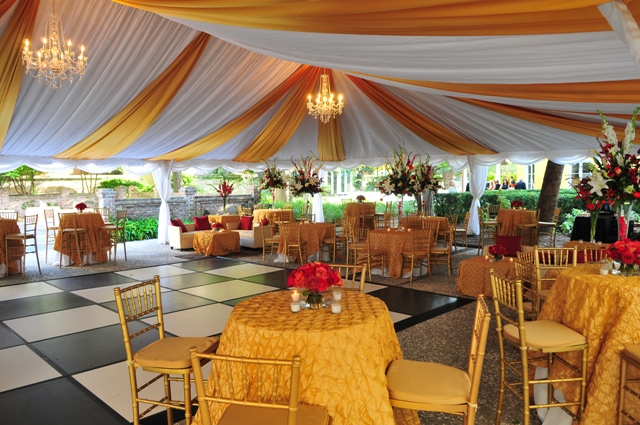 Damon R. Smith Photography
Janis & Dave danced the night away and then finished the night off with a sparkler departure ~
and of course…a romantic carriage ride.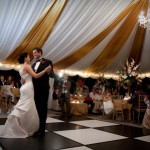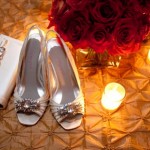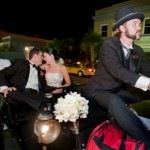 Congratulations Janis and Dave!!!