Kia and Antwan McLean
September 25, 2010
The Ocean Club at  Grande Dunes
Myrtle Beach, South Carolina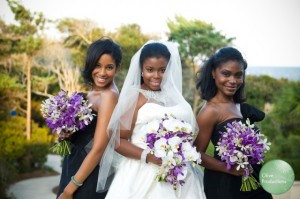 Kia and Antwan are a fantastic couple- searching for a wedding that was not only fun but incorporated a lot of personal touches.
The ceremony and reception were held at the Ocean Club at the Grande Dunes Resort in Myrtle Beach.
The ceremony was held on the  terrace overlooking the ocean, a million dollar view and the weather could not have been better!
Kia and her bridesmaid's bouquets were a gorgeous arrangement of white and purple orchids created  by our own  Judy Johnston.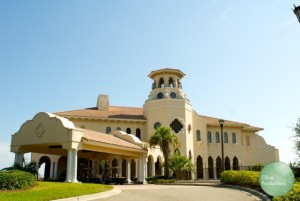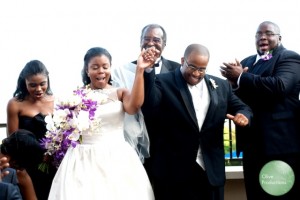 After the ceremony, guests headed  poolside for cocktails and hors d'eouvres where the specialty drink was grape lemonade garnished with a "M" stir stick (stands for McLean ~their last name:)).
The design of the stir stick was taken from their custom invitations- many thanks to Studio R Designs for all their help!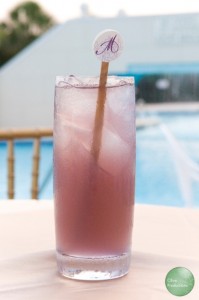 After cocktails and then dinner in the elegant Ocean Club dining room….. guests headed to the  dance tent (otherwise known as the "McLean Dance Lounge" for dancing and desserts.
Everyone enjoyed cake, cupcakes adorned with edible diamond rings,  and a candy display ~ with what else?~ purple candy!
The tent had so many fun touches like these purple zebra pillows with custom drum shades to match!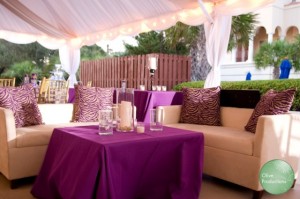 CONGRATULATIONS ANTWAN & KIA !!!!!!