Rachael and Steven
Middleton Place
This day was a long time coming for this adorable couple. They first started dating in high school and in true, slow, southern fashion,  10 years later the wedding of their dreams came to life at Middleton Place. Rachael's favorite color was pink and Steven gladly obliged looking so handsome in a classic suit with touches of pink. The bride stunned in a ruffled, white dress and had a bouquet filled with peonies, ranunculus, and roses. As if her Vera Wang dress wasn't statement enough, Rachael added a beautiful floral headband with pink orchids and wax flower to her hair.
The ceremony took place in Butterfly lakes, which is a beautiful terrace style garden that overlooks two twin lakes shaped like a butterfly.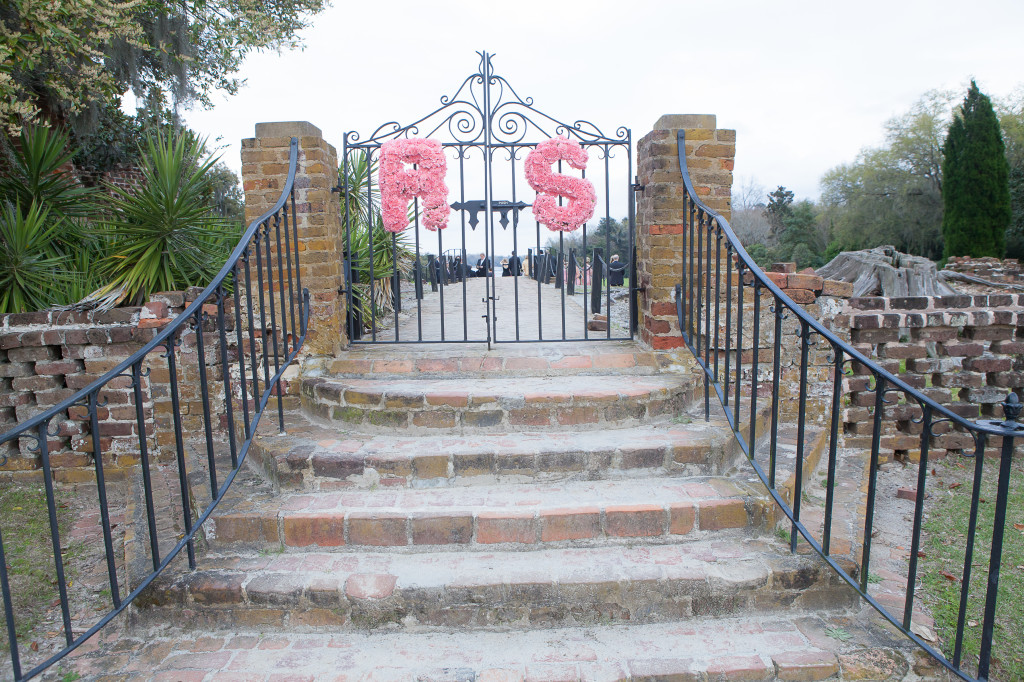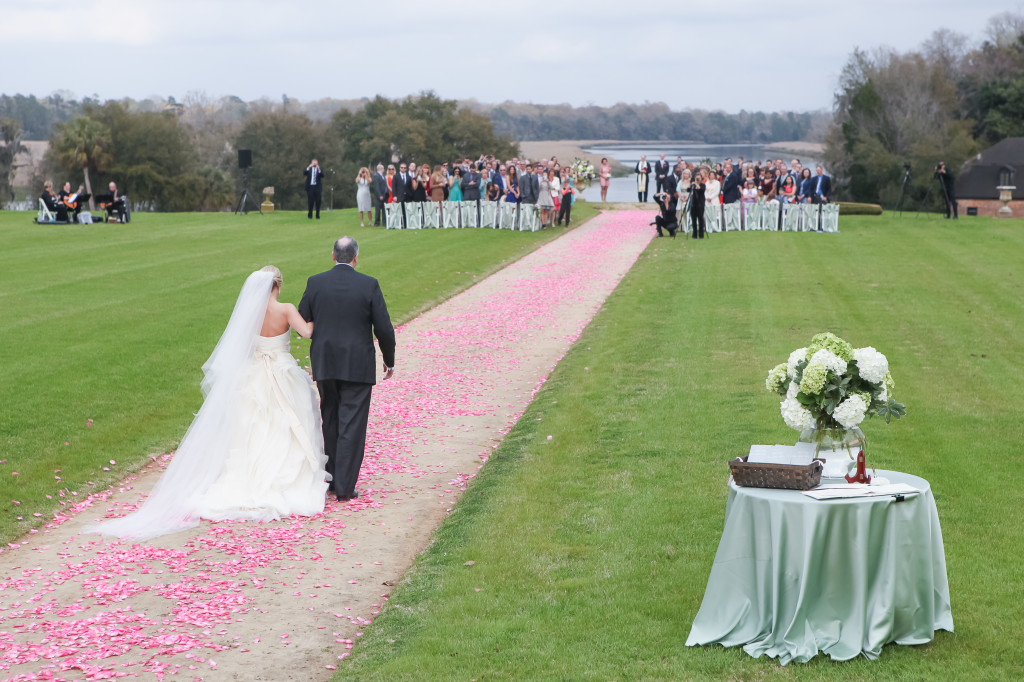 Flowers were  very important to Rachael – she wanted lots of them and she wanted them everywhere!  Hundreds of pink rose petals covered the entire 100′ long aisle.
Steven and Rachael couldn't resist the opportunity to photograph with the adorable sheep that roam the plantation! Such a unique perk of booking at Middleton Place.
After the ceremony, guests enjoyed refreshing sweet tea bourbon cocktails in the Sundial Garden. There were so many delicious southern treats being passed around. A local favorite being oysters on the half shell.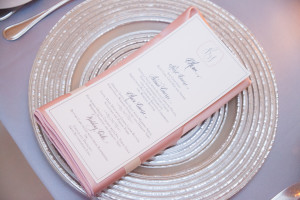 Guests made their way over to the Pavilion where they would find their table assignment hanging on vintage windows. Rachael and Steven named each table after one of their favorite foods and why it was their favorite. Such a creative way to tie in the couple's personality! As guests found their seat there was a beautiful table setting with  a menu card describing each course.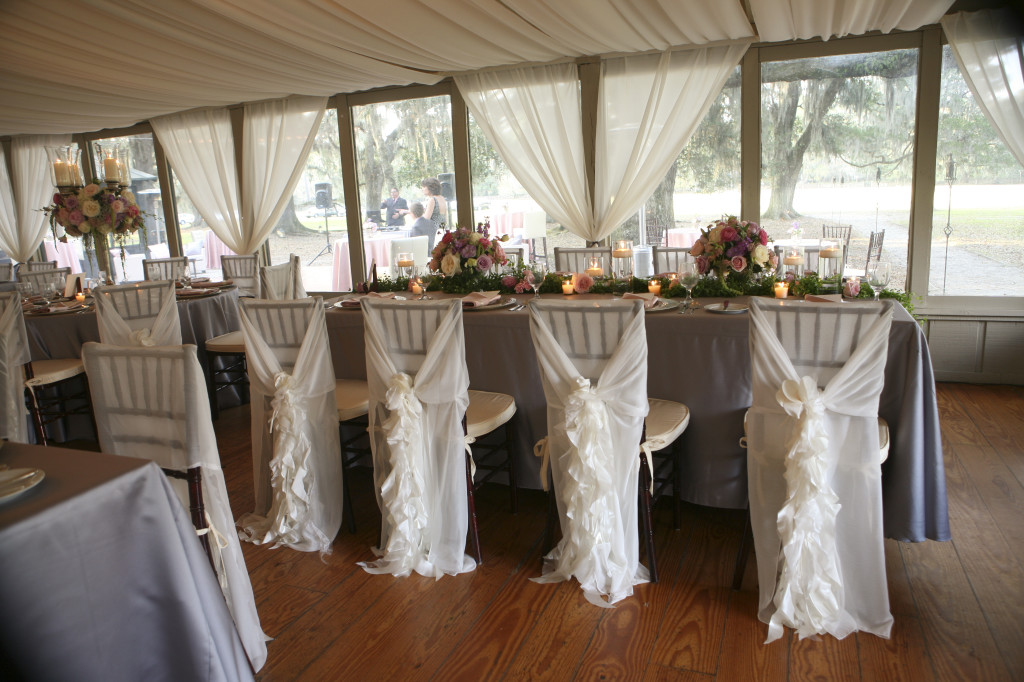 The elegant ruffled chair covers from Wildflower Linen  made each table so charming.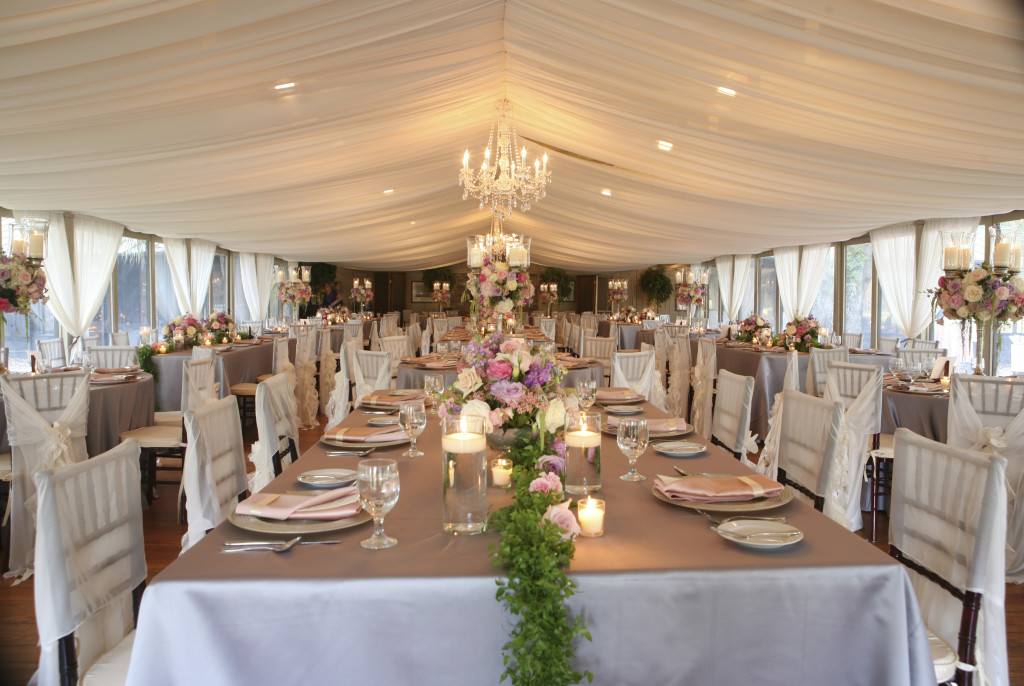 The Engaging Events team draped the entire room from top to bottom, adding in statement chandeliers and lots of candles creating the romantic atmosphere Rachael and Steven had asked for.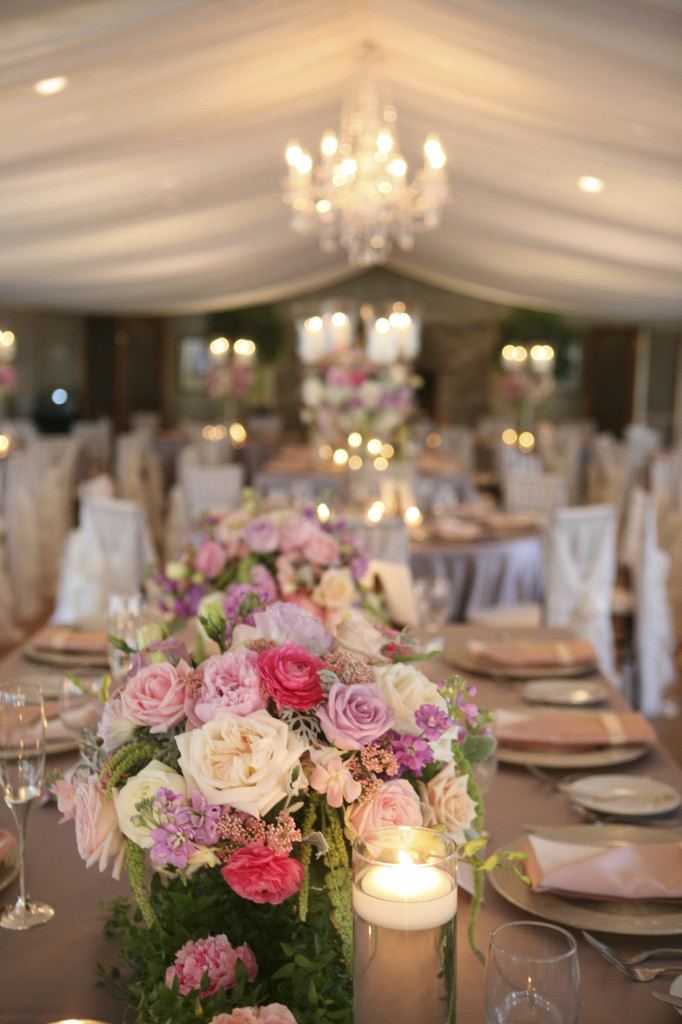 Rachael could not have been happier walking into the room and seeing each table dripping with gorgeous flower arrangements.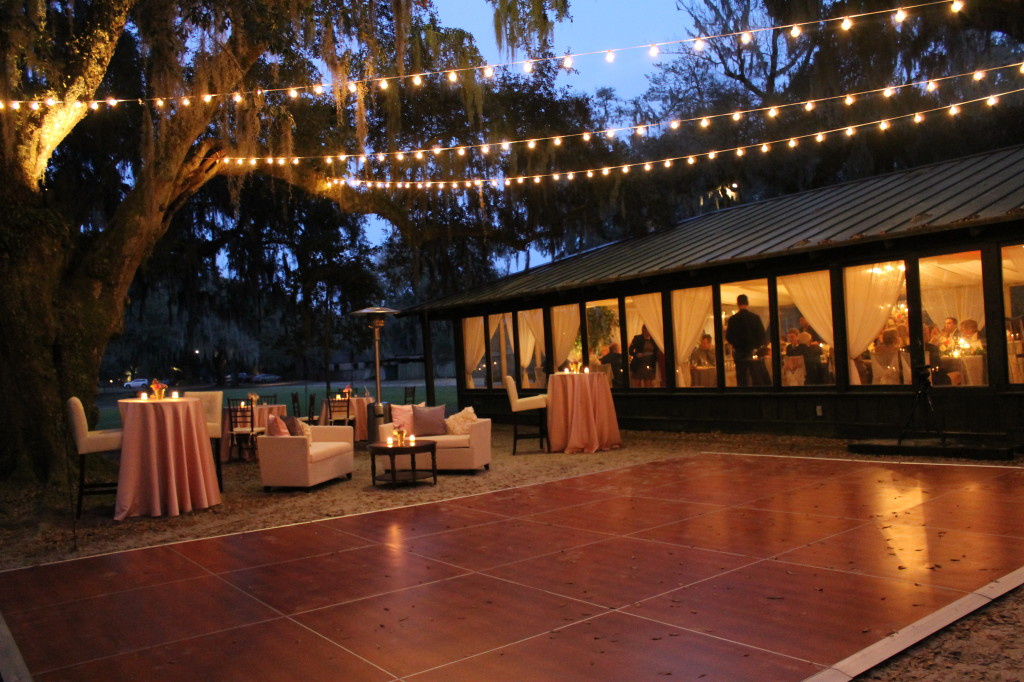 With a glamorous seating area outside, guests were able to enjoy the evening dancing under the café lights and the stars.
The couple was very adamant about having Chick-Fil-A for a late night snack, because they do not have one where they live now! And who couldn't resist milk and cookies and the end of the night.
As the two departed, they were showered with more pink rose petals. By the look on their faces we were confident that the couples' vision of a classic, southern romantic wedding came to life that night.