Cooper River Room
November 5, 2011
Caitlin and Chris were married at St. Andrew's Church in the Old Village of Mt. Pleasant.
They followed up the ceremony with a reception at the Cooper River Room at Mt. Pleasant's waterfront park. This is a really neat venue and we were excited to be designing an event there. The view is spectacular and the venue is unique and flexible in its use.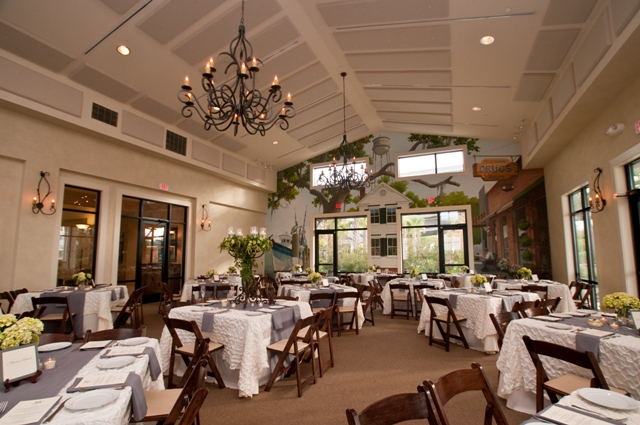 In Lieu of a guest book, Caitlin chose to have her guests "Leaf" their signature on their new family tree!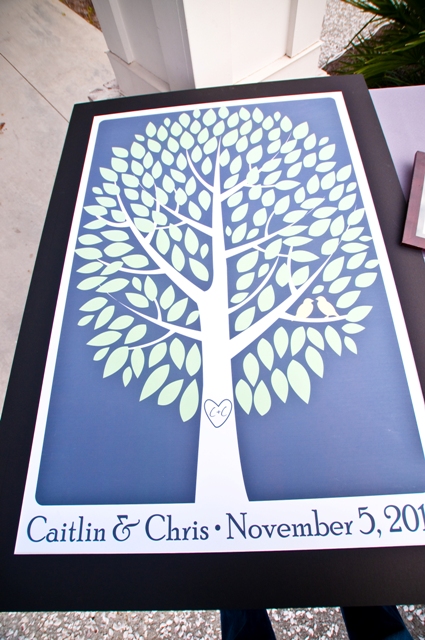 Guests enjoyed cocktails on the lawn, followed by dinner in the Cooper River Room- Caitlin's color scheme was so pretty for fall, charcoal grey and apple/pear green and ivory. We used beautiful button linens from Connie Duglin Linens in ivory accenting them with charcoal grey runners and then Judy our florist helped finish it off with bouquets of green hydrangae.
Guests enjoyed a "Beer Rita" as the specialty drink- yes you guessed it- a margherita meets beer- created by the fabulous crew at Mosaic Catering.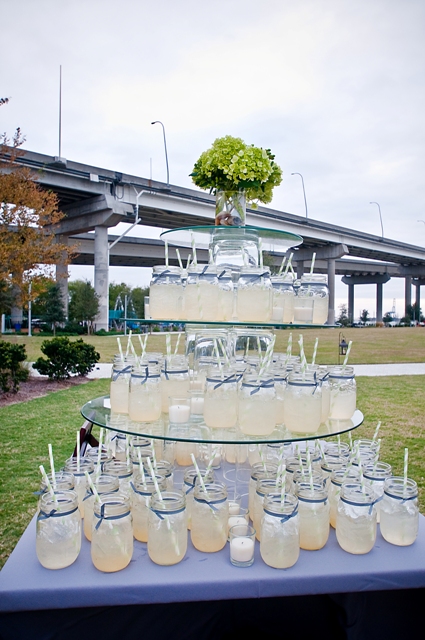 Guests dance the night away to the sounds of Soulfish, in a tent bedazzled with Engaging Events chandeliers, and comfy cozy lounge furniture.
Caitlin, Chris, and all their family and friends had a great time…we wish them many happy years to come….