Sarah and Chris
Ritz-Carlton Atlanta, Georgia
September 29, 2012
As we begin final preparations for our fall season- we thought we should bring you photo's from the wedding we coordinated in Atlanta last fall. Yes…Engaging Events does travel!!! In fact….We will be traveling again this fall- this time to Ohio to create a dream wedding for a couple who have chosen a rustic setting.
 Sarah and Chris chose a much more traditional road….ceremony in the beautiful Peachtree Road United Methodist Church and reception at the stunning Ritz Carlton in Buckhead. This was a super special wedding for us as it was the 2nd wedding we coordinated for Sarah's family. We also coordinated her sisters wedding a couple of years ago here in Charleston.
Pink was the color of choice for Sarah- she really wanted the most romantic look possible to things and her fairtale style gown really helped set the tone. We used pinks, peaches, ivorys, can champagne for her color palette. Her Save the Date, Wedding and Program had a very vintage look on beautiful cotton paper, with the invitation being letterpressed by Sixpence Press.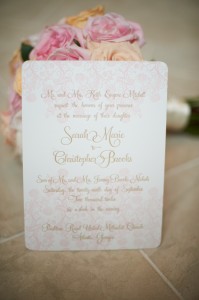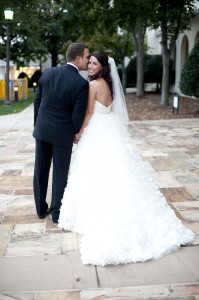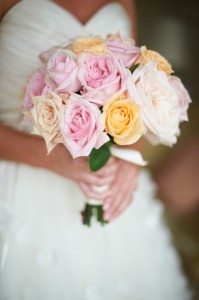 We brought our décor with us to Atlanta to create lounge areas for Sarah and Chris' reception.  They chose Tapas style stations and the Ritz did a beautiful job with the food presentation.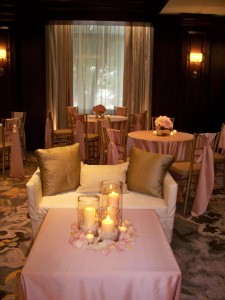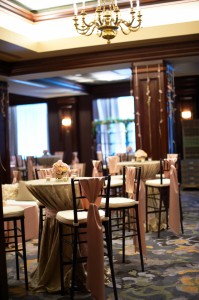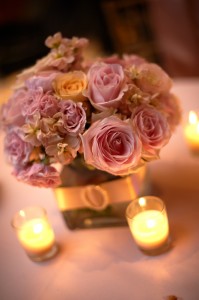 Our own Judy Johnston made the trip with her floral crew and we softened the very masculine room with orchid and ribbon strands on the columns, and a beautiful garland to top the bar shelves.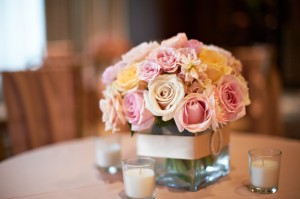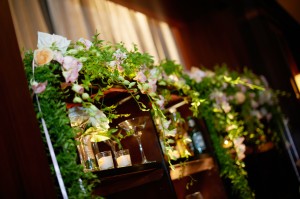 One of our favorite design elements was the monogram that we had made for the dance floor. The cake covered up the monogram during guest arrival- as the bride and groom were introduced onto the dance floor- they immediately cut the cake- we then surprised the crowd by rolling the cake away and revealing the spotlit monogram on the dance floor- what a wow factor!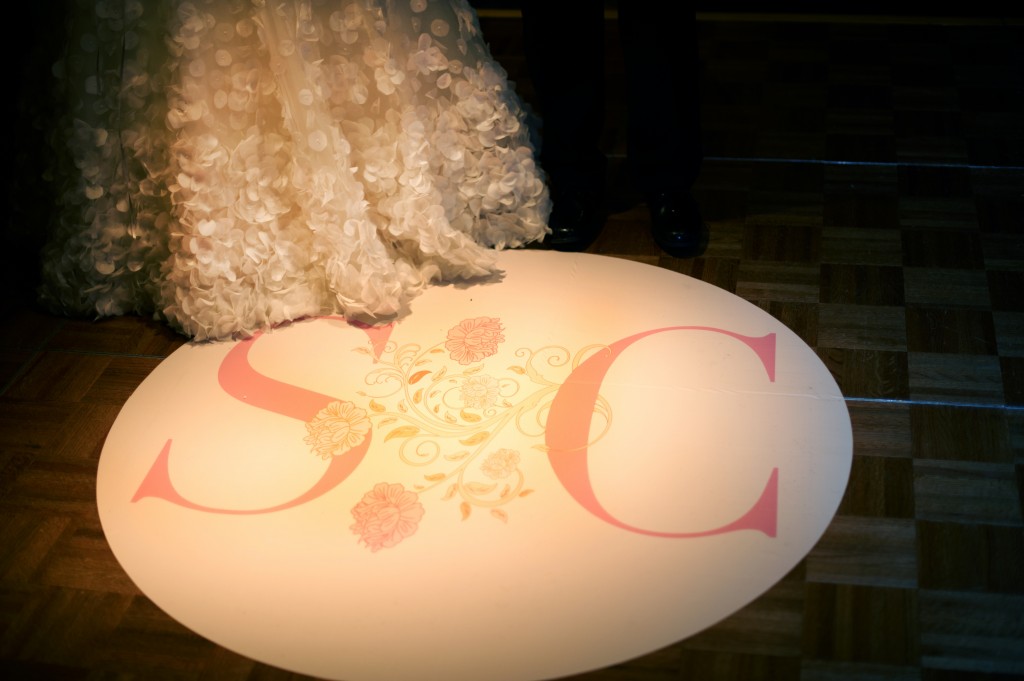 Sarah and Chris are such a sweet couple and are only 2 months away from their first anniversary…we are so excited for them as the approach that milestone…