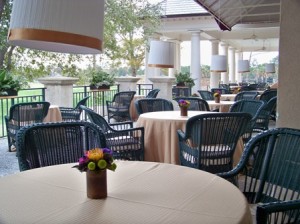 Recycled Linens ~ Going Green!
This is the veranda at Osprey Point on Kiawah
Island. The linens shown here are from BBJ
and are made of recycled materials.
wood containers for florals and added our fun
lamp shade pendants for a bit of style.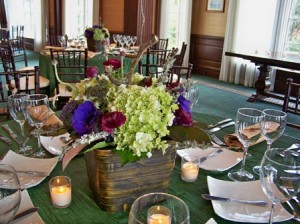 ~ A centerpiece arranged in our wood baskets ~
Feature branches, hydrangae, and anemones
we used making this rustic, earthy design
a show stopper!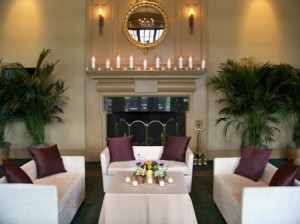 Lounge Area
Cozy & Warm
This area at beautiful Osprey Point is adjacent
to their lovely veranda and is perfect for cocktails
before dinner.Our sofas, throw pillows,
and candles scape make for a
cozy intimate space.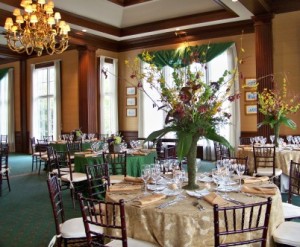 Natural Elegance…
A bit of formality ~ done naturally
These tall floral arrangements fashioned in a moss
covered container combines the elegance of a traditional
affair and this rustic, earthy themed event.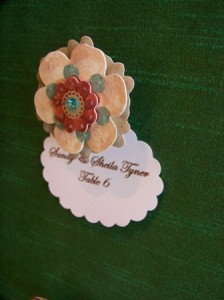 ~ Place Cards with a Bit of Whimsy ~
Floral Blossoms, Butterflies, and dragonflies
adorned this unique place card display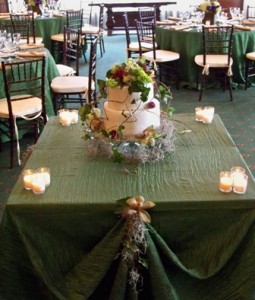 Earthy Delight
A petite cake with a lot of Style…
Vines, Spanish Moss, Ivy & some Fall Blooms
Make this Cake a "natural" fit in this
Kiawah Island setting.