Melissa and Pablo
The Historic Rice Mill
July 3, 2010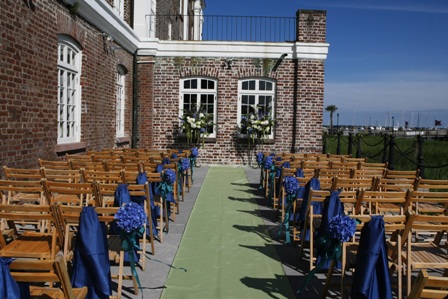 Melissa and Pablo were married on the patio of the Historic Rice Mill Building overlooking charleston harbor and Marina.
Melissa's color scheme and "theme" was the peacock feather, we used a deep rich blue, turquoise, and green's creating a rich, soft and pretty design.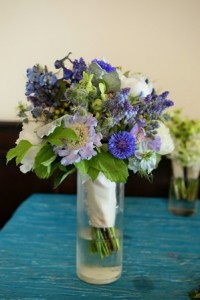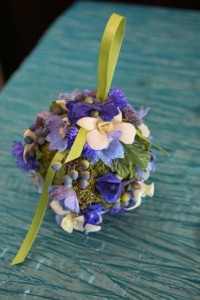 Melissa's Bouquet and her flower girls pomander balls were designed to be very natural, and earthy in design utilizing:
scabiosa, delphinium, hyacinth, garden roses, dusty miller and berries for a colorful yet earthy look.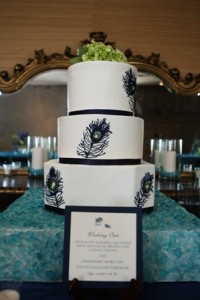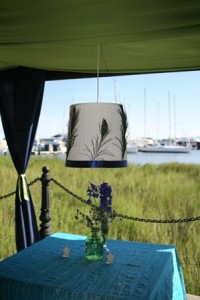 The wedding cake was created by Elaine Mincey and embellished with peacock feathers,
utilizing Engaging Events own custom designed cake stand covered in seaglass.
We also dressed up our pendant lampshades utilizing the peacock feathers for the patio of the Rice Mill.
A good time was had by all, special thanks to Good Food Catering for the fabulous eats,
Elaine Mincey for the oh so perfect wedding cake,
the Charleston Chamber Players for the timeless, and romantic ceremony music,
and our own Judy Johnston for the fabulous flowers.